Event
Days of Service: Outdoor Flower Box Painting
Wednesday,
July
19,
2023
15:00
to
17:00
Brown Student Services
3600 rue McTavish, Montreal, QC, H3A 0G3, CA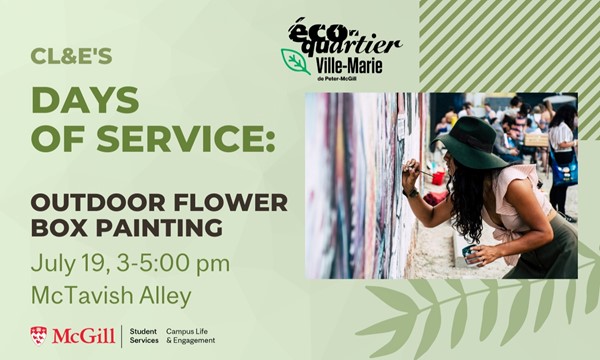 Looking to put your artistic talents to use while getting involved on campus? Join our Days of Service event where we are collaborating with Éco-quartier de Peter-McGill to paint the outdoor flower boxes that are located on the McTavish Street alley. You will be accompanied by a Montreal artist who will give you tips and tricks to try out during the activity. Help us make McGill feel like home! All materials will be provided.