Event
Summer Social: Canada Day at Old Port
Saturday,
July
1,
2023
17:00
to
19:00
Roddick Gates, 15a Sherbrooke St W, Montreal, CA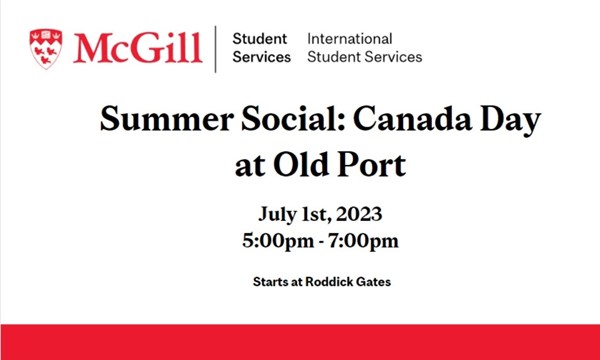 This excursion will give you a unique opportunity to explore the Old Port, as well as enjoy some quintessential local snacks and experiences.
Come celebrate Canada Day with ISS!
All you need is good walking shoes and a curiosity to explore Montreal beyond the McGill bubble.