Africa
Tyler Yank
Tyler Yank began the doctoral program in 2013, supervised by Dr. Gwyn Campbell with the Indian Ocean World Centre.  Tyler is greatly interested in the Indian Ocean slave trade and all of the actors unique to it: African peoples, Omani sultans, Persian traders, European imperial agents and British Royal Navy sailors. For her dissertation, Tyler hopes to build a more complete portrait of enslaved African women in Mauritius, and the environmental, economic and socio-cultural trends that shaped the slave trade and Britain's abolitionist (and colonial) activities in the early and mid-nineteenth century on the island. In a broader sense, her fields of historical study include pre-colonial & colonial Africa (with a focus on East Africa & Indian Ocean Africa), British Empire and domestic Britain in the long-nineteenth century.

She holds a Master of Arts in History (2013) from McGill University and a Bachelor of Arts (Honours) in Mass Communication (2008) from Carleton University in Ottawa, Ontario. Between degrees, Tyler worked in media and online publishing with CBC Ottawa and Concordia University, Montreal - she still dabbles in personal and online writing projects of the non-academic variety. She also worked in Cork, Ireland from 2008-2009, where she developed a real and enduring taste for travel and soda bread.
tyler.yank [at] mail.mcgill.ca (Email Tyler Yank)
Ancient History
Wentian Fu
Wentian Fu is born in Manchuria, or Northeastern China. He began his doctoral study at McGill in 2015, under the co-supervision of Professor Hans Beck and Professor Griet Vankeerberghen. He studied English-Chinese bidirectional translation at Dalian University of Foreign Languages and got his BA in Literature in 2012. After studying ancient world history for three years, he received a MA in History from Nankai University, Tianjin, China in 2015. His current research is on the globalization and globalism in the ancient worlds of Rome and Qin-Han China with a specific exploration of the cultural diversity and its political and ideological representations. His personal interests also include contemporary politics, classical Chinese philology and literature, Chinese calligraphy, tennis and Chinese cuisine.
wentian.fu [at] mail.mcgill.ca (Email Wentian Fu)
Chandra Giroux
I started my doctoral program in Ancient History in 2016 under the supervision of Hans Beck. I hold a Bachelor of Arts in History and Classical Studies from the University of Ottawa (2009), a Master's in Greek and Roman Archaeology from Newcastle University (2010), and a Master's in Classical Studies from the University of Ottawa (2016). In my Master's in Greek and Roman Archaeology, I investigated the identification of the Erechtheion on the Acropolis of Athens in my dissertation The Erechtheion? A search for the Erechtheion of Pausanias, under the guidance of Antony Spawforth. To complement this, I completed a Master's thesis at the University of Ottawa with a literary focus, namely, Morality in Plutarch's "Life of Cimon". These two Master's degrees provided me with the archaeological and literary methodology required for my proposed PhD project.
My thesis, Plutarch's Chaeronea: the local horizon of world empire, explores Plutarch's everyday lived experience. Specifically, it seeks to understand the local, regional, and global aspects of Plutarch's world and how these shine through his two great writings, The Parallel Lives and the Moralia. My project will enable Plutarch's world to engage with the conversation between Hans Beck's notion of localism and Irad Malkin's theory of network connectivity.
chandra.giroux [at] mail.mcgill.ca (Email Chandra Giroux)
Britain
Carleigh Nicholls
Carleigh Nicholls started her doctoral studies at McGill University in 2015, under the supervision of Dr. Brian Cowan. She holds a Master's degree in History from McGill (2014), and a Bachelor's degree in History (Honours) and Medieval Studies from the University of Victoria (2013). For her previous graduate research, she examined the polemics surrounding religious toleration during the reign of King James II and VII. Her general research interests include politics, religion, and the law in Stuart Britain, with a particular focus on Restoration Scotland.
Stephan Pigeon
Stephan Pigeon started his doctoral studies at McGill University in 2013, under the supervision of Dr. Elizabeth Elbourne and Dr. Jason Opal. He holds a Master of Arts in History from the University of Windsor (2013) and a Bachelor of Arts Honours in History & Women's Studies (with distinction) (2011) also from the University of Windsor. Stephan's research focuses on the history of the book and culture of the printed word in Britain, Ireland, and the United States with attention towards the 19th-century periodical press. His dissertation examines journalistic labour and the history of reading to understand how texts change in shape and meaning when editors redeploy old texts as new in different local, provincial, and national contexts. His research interests include the Victorian periodical press, new journalism, copyright law, piracy, and data aggregation in new media.  
stephan.pigeon [at] mail.mcgill.ca (Email Stephan Pigeon)
Canada/Quebec/French Atlantic
Michael Davis
Michael Davis is a Ph. D candidate studying the intersections of family, career and empire in the French Atlantic World. He began his doctoral studies at McGill in 2015 under the co-supervision of Professors Allan Greer and Catherine Desbarats. Michael also holds an MA in History from McGill (2015) and a Bachelor of Arts in French from the University of Bristol (2014).
Michael's dissertation, entitled "Brothers in Arms: The Le Moyne Family and the Atlantic World, 1680-1745" charts the expansive circum-Atlantic careers of the first generation of the famed Le Moyne Family, which took them from Montreal to Hudson Bay, Newfoundland, Louisiana, Martinique, Saint-Domingue, Guyana and western France. More broadly, Michael is interested Indigenous history, early modern empire and comparative colonisation.
michael.davis7 [at] mail.mcgill.ca (Email Michael Davis)
Renée Girard
À la suite de sa Maîtrise en Histoire à l'université Brock, Tacitus' Germania and the Jesuit Relations: Intertextuality in the Transatlantic World of the Early Jesuits in New France, Renée s'intéresse toujours à la Nouvelle-France et plus particulièrement à la rencontre alimentaire franco-amérindienne à la période du contact. Elle travaille sous la direction de Dr. Allan Greer et bénéficie de la bourse Joseph-Armand Bombardier pour continuer sa recherche.
As a Phd student under the supervision of Dr. Allan Greer, Renée continues her research on New France at the time of contact looking at the interaction between French newcomers and the Indigenous people they encountered through the lens of food.
renee.girard [at] mail.mcgill.ca (Email Renée Girard)
Michael LaMonica
Michael LaMonica is a Ph.D candidate under the joint supervision of Catherine Desbarats and Allan Greer. Prior to obtaining his MA in History from McGill in 2016, he had worked as a lawyer in the Connecticut Attorney General's Office since 2008. He has authored the books French Revolutions for Beginners and First Amendment for Beginners.
Michael's research focuses on the intersection of law, commerce, and maritime empire in the eighteenth-century French Atlantic. His dissertation examines the colonial admiralty courts of New France, New England, and the West Indies with a particular focus on smuggling and contraband trade as well as the development of colonial legal cultures. His comprehensive exam fields include the French Atlantic, Colonial North America, and the First British Empire.
michael.lamonica [at] mail.mcgill.ca (Email Michael LaMonica)
Shawn McCutcheon
Shawn McCutcheon is a PhD Candidate in History at McGill University, working under the supervision of Dr Jarrett Rudy. His thesis studies the construction of masculine selfhoods and sexualities in Lower Canada between 1791 and 1840, by comparing the role of Franco-Catholic and Anglo-Protestant institutions of secondary education. Shawn explores the impact of the cultural transformations experienced during the period on Laurentian education and on the masculine ideals promoted in schools for boys, conceived as spaces of social control.
Shawn holds a B.A. and an M.A. in History from Université de Montréal, where he worked on the relations between Masculinity and Homoeroticism in Eighteenth-century Rome, under the supervision of Dr Dominique Deslandres. Since 2013, he also volunteers at the Archives Gaies du Québec / Quebec Gay Archives, located in Montreal and working to preserve the past of local LGBTQIA2S* communities. He also facilitated conferences on the History of Homosexuality in Twentieth-century Quebec. His research interests include the transatlantic history of education, gender, sexuality, social control, and marginality.
shawn.mccutcheon [at] mail.mcgill.ca (Email Shawn McCutcheon)
China
Ka Ki Alan Ho
Born and brought up in a normal family in Hong Kong, Ka Ki Alan Ho mainly received Cantonese mother-tongue education until being admitted to the New Asia College, The Chinese University of Hong Kong (CUHK). He picked up English, Putonghua and Japanese since then through a rocky and windy road. Alan holds a Bachelor of Arts with 1st class honor and a Master of Philosophy with history major from CUHK.
He is now a visiting scholar at Institute of History and Philology, Academia Sinica. In the past years, he gave paper presentations on his research on the Silk Routes and the Eastern Han frontier history during the 1st century CE in several regional conferences in Canada, U.S., Japan and Hong Kong. He also participated in several graduate conferences in McGill as well as Harvard.
Outside academic, Alan holds several international credentials. He is a Project Management Professional (PMP®) of the Project Management Institute, a Leadership in Energy and Environmental Design (LEED®) Green Associate™ of the U.S. Green Building Council, and a Financial Advisor's International Qualification holder.
ka.k.ho [at] mail.mcgill.ca (Email Alan Ho)
Ira Hubert
My fields of interest in McGill's doctoral program, begun in 2012 under the supervision of Dr. Lorenz Lüthi, are 20th century international relations (with an emphasis on the post-1945 period), modern Chinese history, and modern Middle East history.  Originally from Baltimore, Maryland, I earned my honours B.A. in political science and M.A. in Islamic & Near Eastern studies from Washington University in St. Louis.  I then spent three years in Washington, D.C. writing on international security issues for the U.S. Department of Justice, followed by a year of independent study based in Guilin and Beijing, China.
My dissertation research will focus on variation and change in China's diplomatic engagement with the countries of the Arab Middle East during the Cold War years.  Seeking to contribute to new narratives concerning Sino-Arab state relations, some of my related mid-20th century interests include international cooperation against perceived ideological threats (from both Western and 'nonaligned' perspectives); anti- and post-colonial nationalisms; and cultural diplomacy.  Tangentially, I am also interested in historiographical efforts to situate events of political and social upheaval in post-1945 America in international context.
ira.hubert [at] mail.mcgill.ca (Email Ira Hubert)
Qian Zhang
I was born in Ningbo, China, one of the earliest treaty ports opened by the British after the First Opium War (1839-1942). In 2004, the British came again. This time they merely opened an overseas campus: the University of Nottingham at Ningbo. The university required all of its Chinese students to have an English name. Making the most of this Western attempt to modify my oriental identity, I selected Napoleon, once the archenemy of the British. In spite of my rebellious nature, I managed to earn my Bachelor's Degree (Hons) in International Studies there in 2008, followed by a first-class Master's Degree in International Relations and World History in 2011. 
Under the supervision of Professor Lorenz Luthi, I am currently engaging in three fields of study at McGill: 20th Century International Relations with emphasis on the post-1945 period, 20th Century Chinese History, and the Political/Intellectual History of the Global South. I have a general interest in China's interactions with its neighboring countries, particularly those it has confronted on the battlefield. My research for my doctoral dissertation will center on the 1962 Sino-Indian Border Conflict, with reference to its origins, development, and consequences. That short war is fascinating because it constitutes a historical wedge that divided China and India, two of the continent's largest countries, leading once close friends to construct one of the most militarized borders in the world. I hope an inquiry into this shared past can shed light on the way ahead for the two countries.
qian.zhang [at] mail.mcgill.ca (Email Qian Zhang)
Continental Europe
Eleanor Coulter
Eleanor Coulter began her doctoral studies at McGill in 2014, under the supervision of Dr. Nicholas Dew. She received a Master's degree in History from McGill University (2014) and a Bachelor's degree in French and Classical, Medieval and Renaissance Studies from the University of Saskatchewan (2013). Her current research focuses on cartography and empire in early modern France, although her broader interests include the French Atlantic World, Digital Humanities, Public History and the Theory and History of Cartography.
Ruxandra Petrinca
Ruxandra Iuliana Petrinca holds a LL.B and an M.A. in Canadian Studies from the University of Bucharest. After her arrival in Montreal in 2006, Ruxandra pursued a double specialization B.A. in English and History, and an M.A. in History at Concordia University. Ruxandra is now pursuing a doctoral program at McGill University working under the joint supervision of Prof. Catherine LeGrand and Prof. Lavinia Stan (St. Francis Xavier University). She is interested in manifestations of dissent and resistance in Communist states. Her current research examines the evolution and social transformation of the Romanian communities of 2 Mai and Vama Veche as alternative cultural spaces inside an authoritarian regime. Ruxandra's other research interests include public memory, propaganda and the role of intellectuals in shaping the transition to democracy in former Communist states.
Ruxandra Iuliana Petrinca est titulaire d'une licence en droit et d'une maîtrise en études canadiennes à l'Université de Bucarest. Après son arrivée à Montréal en 2006, Ruxandra a complété une double licence en anglais et histoire, ainsi qu'une maîtrise à l'Université Concordia. Présentement, Ruxandra poursuit son doctorat à l'Université McGill sous la supervision de prof. Catherine LeGrand et prof. Lavinia Stan (St. Francis Xavier University). Elle s'intéresse aux manifestations de dissidence et de résistance dans les états communistes. Sa recherché examine l'évolution et la transformation sociale des communautés roumaines du 2 Mai et Vama Veche comme espace culturel alternatif au sein d'un régime autoritaire. D'autres champs d'intérêts pour Ruxandra incluent la mémoire collective, la propagande et le rôle des intellectuels dans la transition démocratique des ex-pays communistes.
Japan
Latin America
Middle East
See Ira Hubert in China.
Medical History
Courtney Krolikoski
Courtney Krolikoski began her PhD studies at the Department of History and Classical Studies at McGill University in Montreal, Quebec in 2014. She is supervised by Dr. Faith Wallis. She is interested in the history of medieval medicine, particularly issues surrounding mental health, social perceptions of illness and disease, and the intersection of medicine and religion. Her current research explores the status of lepers in Bologna, Italy in the High Middle Ages with attention to the interaction between contemporary social, political, religious, and medical understandings of the disease.

She received her undergraduate degree in 2007 from the University of North Carolina at Chapel Hill with a major in Psychology and a minor in History. She then received her Master's Degree in 2011 from the Central European University in Budapest, Hungary in Comparative History: Late Antique, Medieval, and Renaissance Studies. In her non-academic life she volunteers with military veterans, is an advocate for mental health awareness and support, and tries to find time for fencing, ballroom dance, and yoga. 
Rebecca Stieva
Rebecca Stieva is a PhD candidate in History at McGill, specializing in the history of medicine under Professor David Wright. Her research focuses on the intersection between epidemic diseases, public health intervention, and urban environments. Specifically, her thesis maps cholera mortality across three epidemics in London, England (1848, 1854, and 1866) and analyzes the influence of public health initiatives in relation to the progression of the epidemic. Though her research is historic in nature, the conclusions it draws offer the possibility of informing current public health practices surrounding epidemic cholera in urban centres. Rebecca's research aims to contribute to building a stronger network between the history of medicine and its place in modern-day public health policy. She holds a Bachelor of Arts from the University of New Brunswick (2014) and a Master of Science in the History of Science, Medicine, and Technology from the University of Oxford (2016).
Email rebecca.stieva [at] mail.mcgill.ca (Rebecca Stieva)
Cynthia Tang
Cynthia Tang is a PhD Candidate in the History of Medicine in the Departments of Social Studies of Medicine and History and Classical Studies. She has an interest in understanding the social and political mechanisms that facilitate the spread and acceptance of medical knowledge and technologies. Her doctoral research, under the supervision of Dr. Thomas Schlich, examines the development and rise of minimally invasive gallbladder removal (laparoscopic cholecystectomy) in the late 1980s and early 1990s. Cynthia is also interested in the history of vaccination as a technology and the history of anti-vaccination movements. Her broader interests include Science and Technology Studies, and Public History. Cynthia has a background in molecular biology and immunology, but now confines her inclination towards experimentation to the kitchen.
cynthia.tang2 [at] mcgill.ca (Email Cynthia Tang)
South Asia
Sukhjit Chohan
Sukhjit entered the Ph.D program in 2015 under the co-supervision of Dr. Subho Basu and Dr. Lorenz Lüthi and is funded by a Social Sciences and Humanities Research Council Doctoral Fellowship. He was previously awarded a B.A and M.A in the Department of History at Simon Fraser University.
Sukhjit's dissertation considers India's annexation of Goa in 1961 as a convergence of decolonization and the Cold War. He hopes to contribute to understanding the Cold War as a truly global conflict involving sovereign state actors in the developing world. He seeks to reveal how these actors complicated the Cold War balance of power as they advanced multi-faceted domestic and foreign policies motivated by a variety of factors both pragmatic and ideological. More broadly, Sukhjit's research interests include globalization, the history of Christianity, and the spread of non-violent resistance.
sukhjit.chohan [at] mail.mcgill.ca (Email Sukhjit Chohan)
Urvi Desai
Urvi is a doctoral student at McGill University under the guidance of Professor Subho Basu and funded by the Cundill Fellowship in History.
She completed her BA at the University of Mumbai, India, where she lived and worked. She completed her MA in international history from the Graduate Institute of International and Development Studies (IHEID), Geneva, and studied public policy at the Hertie School of Governance, Berlin.
Her research focuses on the histories of birth control in colonial and post-colonial Bombay; and her archival work includes sources in Gujarati, Hindi and Marathi. She believes in the criticality of an interaction between the past and the present and hopes her historical and political questions bear a meaningfulness in the contemporary nation.
urvi.desai [at] mail.mcgill.ca (Email Urvi Desai)
Joseph Howard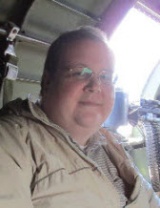 Joseph completed his BA in History with a minor in English Literature at Seattle Pacific University in 2007. In 2010, he was awarded an MA in History from the University at Buffalo, where he wrote an MA project entitled "Half-Brothers in Christ: Catholicism and Native Clergy in China." Continuing the study of Christianity in Asia, he then completed an MA thesis at Simon Fraser University in 2014, "Half-Brothers in Christ: The Church Missionary Society and the Christians of Kerala, 1813-1840," which examined the CMS mission to the St. Thomas Christians in Kottayam, south India.
In 2016, Joseph joined the doctoral program in History at McGill, studying in the Indian Ocean World Centre under the supervision of Gwyn Campbell. His PhD dissertation will build on his MA research, investigating interactions between conversionist British Protestant Christianity and established Oriental Orthodox churches in the Indian Ocean region, especially the Malankara Church in southern India, the Syriac Orthodox Church, and the Ethiopian Orthodox Church. His research interests include the history of Christianity, religion & empire, and comparative imperialism.
Outside of academia, Joseph spends as much time as he can with his daughter.
Jessica Rose
I am a doctoral student studying the history of modern India under the direction of Professor Subho Basu. My dissertation will focus on the social texts of dockworkers and lascars moving through the port of colonial Bombay. I am tracing labour migration from the interior of Maharashtra, through the cosmopolitan space of the city, and along the shipping routes to cities in the Indian Ocean and my research questions centre around conceptions of space and territoriality that challenge colonial and nationalist boundaries of modern India. My comprehensive exams include modern India, history of the Indian Ocean, and postcolonial theory and Marxism. More broadly, I am interested in labour and economic history, linguistics, geography, gender and queer theory, and finally figuring out what a rhizome is. 
Prior to graduate study, I was a labour organiser in New York City. I received my MA in South Asian Studies from Columbia University and my BA in History from New College of Florida.  When not in Montreal, I can usually be found at one of the American Institute of Indian Studies centres trying to learn a new language. 
United States
Sam Derksen
Sam Derksen is a PhD Candidate under the supervision of Allan Greer. Prior to his arrival at McGill, Sam obtained a Masters of Arts in History from the University of Saskatchewan (2017) and a Bachelor of Arts (Honours) in History (2015) also from the University of Saskatchewan.
Sam's research focuses on the history of trade and consumption in colonial North America during the eighteenth and nineteenth centuries. His Master's thesis used the liquor trade as a lens to examine the social dynamics that shaped exchange in the Illinois Country during the second half of the eighteenth century. His dissertation re-examines the history of the North West Company focusing on how the company was structured internally and how the company's vast North American, Atlantic, and global trade networks functioned. This project will also explore what this study of the North West Company reveals about the history of companies, capitalism, credit, and the fur trade in colonial North America.
James Volmensky
Originally from California, James completed an MA in History at McGill in 2016 and began his PhD in 2017, under the supervision of John Zucchi. His research interests include immigration and citizenship, diaspora studies, 20th century US history, and the history of the Cold War.
James' dissertation focuses on the diaspora established by Russian émigrés and Displaced Persons, looking at how religious, political, and cultural associational life recreated Russian culture in 20th century North America. In addition to his academic pursuits, James has experience as an archivist, having worked at the Hoover Institution in Palo Alto, California, and the Foundation of Russian History in Jordanville, New York. When he is not buried in books and research, James spends as much time as he can with his wife and daughter.
james.volmensky [at] mail.mcgill.ca (Email James Volmensky)