The jury for this competition is made up of two Canadian composers, one international composer, a distinguished member of the musical community, an internationally-recognized performer, and a member of the concert-going public with a passion for musical creation.
Brenda Ravenscroft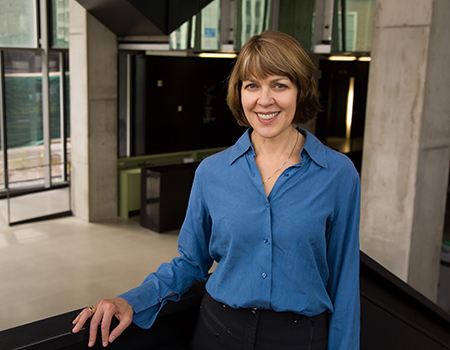 Chair of the Jury, Graham Sommer Competition
Three interests animate Dr. Ravenscroft's research in music theory: her fascination with time, her love of poetry, and her passion for equity for women in music. Dr. Ravenscroft specializes in the music of twentieth and twenty-first-century American composers, including the music of Elliott Carter, rhythmic organization in post-tonal music, and the relationship between words and music. Following an academic and administrative career spanning 24 years at Queens's University, in July 2017, Dr. Ravenscroft began her mandate as Dean at the Schulich School of Music; she holds a Ph.D. from the University of British Columbia, an M.Mus. from King's College, London, and a B.Mus. from the University of Cape Town.
Kinan Azmeh
Hailed as a "Virtuoso" and "Intensely Soulful" by the New York Times and "Spellbinding"  by the New Yorker, and "Incredibly Rich Sound" by the CBC.  His utterly distinctive sound across different musical genres has gained him international recognition as  clarinetist and composer. Kinan was recently named composer-in-residence with Classical Movements for the 2017-2018 season. 
Kinan has been touring the world as soloist, composer and improviser. Notable appearances include: Opera Bastille, Paris; Tchaikovsky Grand Hall, Moscow; Carnegie Hall and  the UN's general assembly, New York; the Royal Albert hall, London; Teatro Colon, Buenos Aires; der Philharmonie; Berlin; the Library of Congress, the Kennedy Center, Washington DC; the Mozarteum, Salzburg, Hamburg's Elbphilharmonie and the Damascus opera house for its opening concert in his native Syria. 
He has appeared as soloist with the New York Philharmonic, the Seattle Symphony, the Bavarian Radio Orchestra,  the West-Eastern Divan Orchestra, the Qatar Philharmonic and the Syrian Symphony Orchestra among others.; and has shared the stage with Yo-Yo Ma, Marcel Khalife, Aynur, Daniel Barenboim and Jivan Gasparian.
His compositions include several works for solo, orchestra, and chamber music; film, live illustration, and electronics. His discography include three albums with his ensemble Hewar,  several soundtracks for film and dance,  a duo album with pianist Dinuk Wijeratne and an album with his New York Arabic/Jazz quartet the Kinan Azmeh CityBand.  He serves as artistic director of the Damascus Festival Chamber Players, a pan-Arab ensemble dedicated to contemporary music form the Arab world. His is a frequent guest faculty at the Apple Hill Center for Chamber Music and is on the advisory board of the Nova Scotia Youth Orchestra. He is also a member of Yo-Yo Ma's Silk Road Ensemble with whom he was awarded a Grammy in 2017.
Kinan is a graduate of New York's Juilliard school as a student of Charles Neidich, and of both the Damascus High institute of Music where he studied with Shukry Sahwki, Nicolay Viovanof and Anatoly Moratof, and Damascus University's School of Electrical Engineering in his native Syria.  Kinan earned his doctorate degree in music  from the City University of New York in 2013.
Visit Kinan Azmeh's website to learn more about him.
Robert Everett-Green
Robert Everett-Green was born in Edmonton and grew up there and on a farm in eastern Alberta. He is a feature writer and Montreal cultural correspondent for The Globe and Mail. For a number of years, he was the Globe's main music critic, and before that, an orchestral musician. He is a former Journalism Fellow at Massey College, University of Toronto; a National Magazine Award winner; and a National Newspaper Award nominee. His debut novel, In a Wide Country, was published in 2017.
Alexina Louie
One of Canada's most sought after composers, Alexina Louie has written for many of the country's leading soloists, chamber ensembles, new music ensembles and orchestras. Her works have become part of the standard repertoire, in particular her many compositions for piano which are frequently performed by students and professionals alike. Perhaps best known of these is Scenes From A Jade Terrace, commissioned by Jon Kimura Parker, who recently celebrated the 20th Anniversary of its composition with a tour of Canada and the United States.
She has been the composer-in-residence for several music festivals including The Scotia Festival of Music (1993), The Vancouver Chamber Music Festival (1994), The Boris Brott Summer Music Festival (1996), The Banff Arts Festival (1999), The Regina New Music Festival 2001, The Prince Edward County Music Festival (2008), Banff Arts Festival (2011).

An Officer of the Order of Canada, a recipient of the Order of Ontario and a Queen's Golden Jubilee Medal as well as the Queen's Diamond Jubilee Medal (2012), Alexina Louie received an honorary doctorate from the University of Calgary in 2002 and became a Fellow of the Royal Society of Canada in 2006.
Visit Alexina Louie's website to learn more about her.
David Pay
David Pay is the founder and Artistic Director of Vancouver's Music on Main for which he has earned an international reputation as one of today's leading-edge classical and contemporary music programmers. Since 2006, the series has produced more than 300 classical, new, and genre-bending music events with nearly 1,000 musicians and over 60 world premieres, leading The Huffington Post to write that Dave's programming has "spanned the range of human experience." He has served on faculty at The Banff Centre and Capilano University, and programmed the Canada:NEXT opening gala for 2015's Classical:NEXT conference in Rotterdam. In addition to his work at Music on Main, he is serving concurrently as the Artistic Director of ISCM World New Music Days 2017.
Barry Shiffman
Violinist and violist Barry Shiffman enjoys a career as a musician, educator and administrator. He was co-founder of the St. Lawrence String Quartet (SLSQ), and since 2010 has been both the Associate Dean and Director of Chamber Music at the Glenn Gould School and Director of the Phil and Eli Taylor Performance Academy for Young Artists at The Royal Conservatory of Music. During his 17 years with the SLSQ he appeared in over 2,000 concerts in venues around the globe, and recorded several critically acclaimed discs under an exclusive contract with EMI Classics. While in SLSQ, Shiffman served as artist-in-residence at Stanford University from 1998 to 2006 and as visiting artist at the University of Toronto from 1995 to 2006.
He has also served in numerous roles at the Banff Centre, including Director of Music Programs (2006-2010), Artistic Director of the Centre's Summer Classical Music Programs (2010-2016), and since 2006 Executive Director of the Banff International String Quartet Competition.  During his tenure at The Banff Centre he introduced new programming in classical music performance, composition, popular music and jazz and oversaw the dramatic growth of The Banff International String Quartet Competition (BISQC). From 2009-2017, he was Executive Artistic Director of Music in the Morning Concert Society in Vancouver.
A sought after juror, he has served on the violin jury of the Tchaikovsky and Montreal Violin Competitions, and the String Quartet Competitions of London Wigmore Hall, Lyon and Geneva, as well as many national competitions in Canada. 
He has recently been appointed Artistic Director of Rockport Music in Massachusetts, overseeing all classical programming for the organization including a five-week summer chamber music festival.
He received his formal studies at the Royal Conservatory in Toronto, University of Toronto, Utrecht Conservatory, Hartt School of Music, Juilliard School and Yale University. Summer studies included The Banff Centre, Tanglewood and Aspen.
Barry Shiffman is the recipient of the Longy School's Nadia Boulanger Prize for Excellence in the Art of Teaching, and an Honorary Doctorate from The University of Calgary.
Ana Sokolović
Serbian-born composer Ana Sokolović is currently a Professor of Composition at the University of Montreal. Active in Canada since the mid-1990s, she has written for many of Canada's orchestras and chamber ensembles, including performances throughout Europe and North America. She was the recipient of a National Arts Centre Award in 2009, and the SOCAN Jan V. Matejcek Award in 2008, 2012, and 2013. Professor Sokolović has also been honoured with major awards from the Conseil québecois de la musique, the Canada Council for the Arts and the CBC Young Composer's Competition.
The Société de musique contemporaine du Québec (SMCQ) marked the 20th anniversary of Ana Sokolović's arrival in Quebec with a celebration of her body of work; more than 200 events were presented in her honour across Canada. She has just received a prestigious commission from the Canadian Opera Company for a main-stage opera that will be premiered during the 2019/20 season.​