Interim Director: Dr. Charles Larson, MD, MSc
Born and raised in Tacoma, Washington, Dr. Larson moved to Montreal to study medicine at McGill University.  He subsequently specialized in Pediatrics and Preventive Medicine & Public Health.  His global health career began in the late 1980s when he joined the McGill-Ethiopia Strengthening Community Health Project, which he directed from 1989 to 1992.   Since 2008, he has been a Professor of Pediatrics at the University of British Columbia and Director of the BC Children's Hospital-Centre for International Child Health (CICH) from 2008 to 2015. The CICH currently carries out capacity building and research projects in Bangladesh, China, Uganda, India and Senegal. Prior to joining UBC he lived in Dhaka, Bangladesh for 6 years where he directed the Health Systems and Infectious Diseases Division at the International Centre for Diarrheal Diseases Research, Bangladesh.  He also led a five-year McGill University population child health project in Chelyabinsk, Russia from 1998 to 2003.  Frm 2011 to 2016 he has been the PI on a Muskoka Initiative grant being carried out in rural Bangladesh, titled "Interrupting pathways to Maternal, Newborn and Early Childhood Sepsis". Dr. Larson's interests currently focus on implementation studies, including research in support of the scale up of zinc treatment of childhood diarrhea and interventions that address the early detection, referral, treatment and follow-up management of sepsis in newborns and young children.   Charles is a past Board of Directors Chair of the Canadian Society for International Health and currently the National Coordinator of the Canadian Coalition for Global Health Research. He also sits on the Board of Directors of the Consortium of Universities for Global Health.
Director (2014-2020): Dr Madhukar Pai, MD, PhD, FCAHS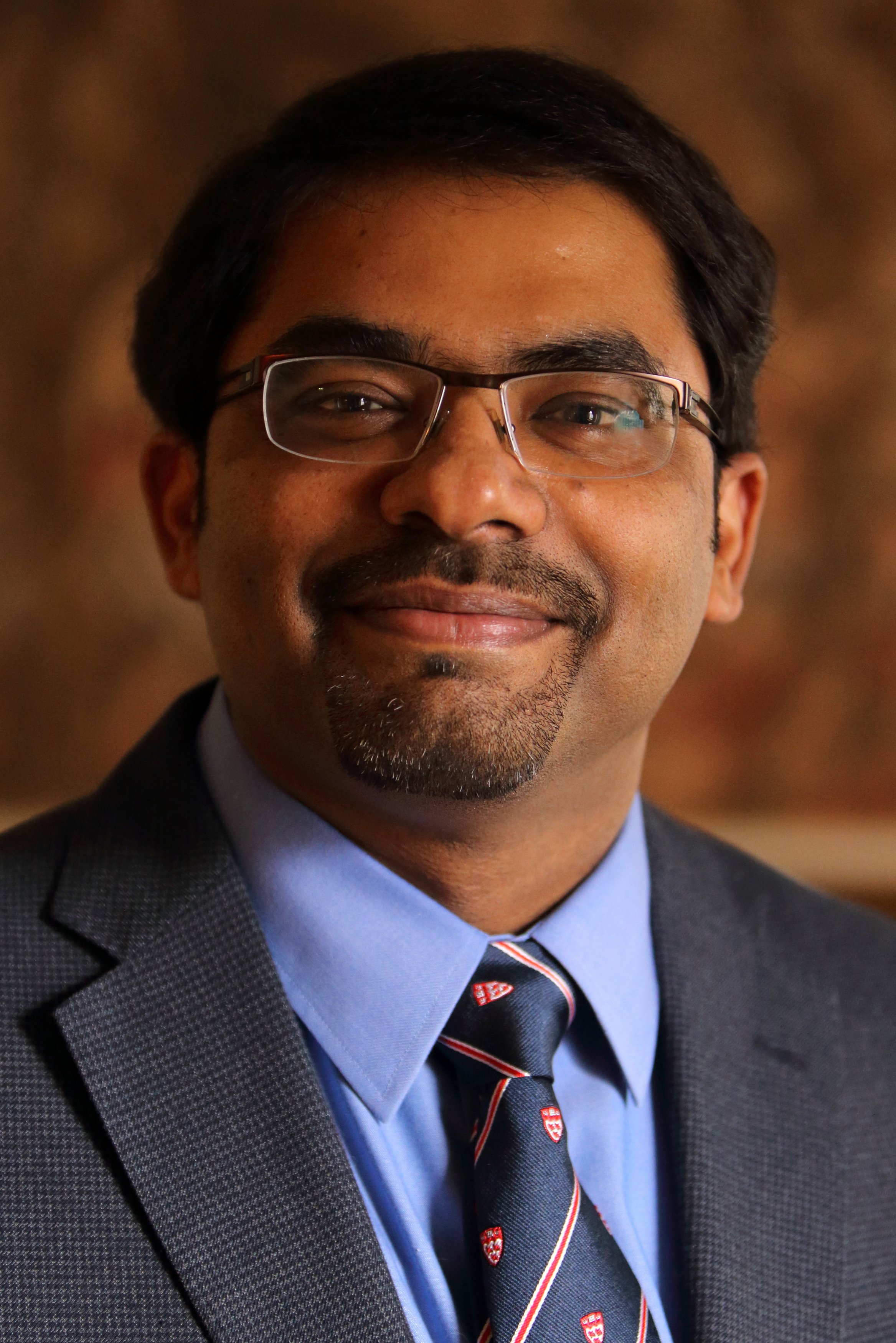 Professor Madhukar Pai, MD, PhD, FCAHS is a Canada Research Chair in Epidemiology & Global Health at McGill University, Montreal. He was the Director of McGill Global Health Programs from 2014 to 2020, and is currently Director of the McGill International TB Centre.
Madhu Pai did his medical training and community medicine residency in Vellore, India. He completed his PhD in epidemiology at UC Berkeley, and a postdoctoral fellowship at the UCSF.
Madhu serves as a Consultant to the Bill & Melinda Gates Foundation. He serves on the STAG-TB committee of WHO, Geneva; Scientific Advisory Committee of FIND, Geneva; and Access Advisory Committee of TB Alliance, New York. He has previously served on the Coordinating Board of the Stop TB Partnership. He is on the editorial boards of Lancet Infectious Diseases, PLoS Medicine, eLife, PLoS ONE, International Journal of TB and Lung Disease, among others.
Madhu's research is mainly focused on improving the diagnosis and treatment of tuberculosis, especially in high-burden countries like India and South Africa. His research is supported by grant funding from the Gates Foundation, Grand Challenges Canada, and Canadian Institutes of Health Research. He has more than 300 publications. He is recipient of the Union Scientific Prize, Chanchlani Global Health Research Award, Haile T. Debas Prize, and David Johnston Faculty & Staff Award. He is a member of the Royal Society of Canada, and a Fellow of the Canadian Academy of Health Sciences.
Looking for other McGill Faculty members working in global health? See our Global Health Faculty Map.