---
Hugo Melgar-Quiñonez
Director, McGill Institute for Global Food Security, Margaret A. Gilliam Faculty Scholar in Food Security, School of Dietetics and Human Nutrition, McGill University
Hugo Melgar-Quiñonez is the Director of the McGill Institute for Global Food Security and an Associate Professor at McGill University. He has previously worked in nutrition and food security research at the Mexican Public Health Institute (1996-1997), the Nutrition Department at the University of California, Davis (1998-2003), and the Department of Human Nutrition at the Ohio State University (2003-2012.  After graduating as a physician in 1992 at the University Friedrich Schiller in Germany, Dr. Melgar-Quiñonez received his doctoral degree in 1996 for his dissertation on the main causes of mortality in Mozambique. In Mexico, he worked on projects assessing the dietary intake among Mexican women. In the United States, Dr. Melgar-Quiñonez worked on food insecurity research with Latino immigrants, setting up the basis for subsequent studies in rural communities in several Latin American countries. His studies lead to further validation studies on adapted household food security instruments in a wide range of countries (e.g., Bolivia, Brazil, Burkina Faso, Colombia, Dominica Republic, Ecuador, Ghana, and Guatemala, Mexico, The Philippines). The global presence of his research supported the development of a broad collaboration network that includes the United Nations Food and Agriculture Organization (FAO), the Inter American Institute of Cooperation in Agriculture (IICA), the Inter American Development Bank (IDB), several universities, and governmental and non-governmental food security agencies. In addition to his validation studies, Dr. Melgar-Quiñonez conducts studies on national food security measurements applied within Demographic and Health Surveys in several Latin American countries. Dr Melgar-Quiñonez' work encompasses the use of mathematical models to assess psychometric characteristics of such tools. Furthermore, Dr. Melgar-Quiñonez' research focuses also the association between food insecurity and nutrition and health outcomes. His work illustrates the complexity of food insecurity when showing the relationship between this phenomenon and the so called "double burden" of malnutrition and overweight in impoverished populations.
---
Caroline Begg
Faculty Lecturer, Department of Plant Science, McGill University
Caroline Begg's main field of research is the development of sustainable agriculture practices. Her goal is to increase agricultural producer's awareness of variability within the field and the impact this has on crop growth, on the application of fertilizers and manures and the effect on nutrient and soil loss from fields. The research involves on-farm fieldwork.  She supervises 10 to 15 undergraduate projects per year on sustainable agriculture and has developed linkages for students to do internships on Community supported agriculture farms. Dr Begg is the advisor to five student organizations in the Faculty of Agriculture and Environmental Sciences whose mandate is to develop projects based on sustainable food systems.
---
Carlo Cafiero
Senior, Statistician, Food and Agriculture Organization of the United Nations (FAO), Rome, Italy
Carlo Cafiero, agricultural economist, is a Senior Statistician in the FAO Statistics Division and Project Manager for the Voices of the Hungry project. He holds a PhD in Ag and Resource Economics from the University of California at Berkeley and a doctoral degree in Agricultural Policies from the University of Naples Federico II and has been teaching Statistics, Agricultural Economics and Agricultural Policy in Italy, the US, Syria and Bangladesh. His research interests include quantitative analysis of food security, with special interest to the dynamics of food price and to the measurement of food insecurity. In the last couple of years, he has been responsible for the revision of the FAO methodology to estimate the prevalence of undernourishment.
---
Jaime Carrera
Researcher, Agriculture, Natural Resources, and Environmental Institute, Universidad Rafael Landivar, Guatemala
Jaime Carrera is an experienced researcher on subjects related to agriculture, natural resources and environment, particularly from an economic perspective. Over the last ten years he has mainly been involved in the development and consolidation of the System of Environmental and Economic Accounting for Guatemala, rural development analysis and food security studies. Currently he is a senior researcher at the Instituto de Agricultura, Recursos Naturales y Ambiente (IARNA) at Rafael Landívar University in Guatemala. He is presently leading the project Food Security and Undernourishment in Guatemala. The last is a collaborative project between IARNA, McGill University and IICA, and financed by Canada´s International Development Research Centre. Using system dynamic modeling – a rigorous tool developed to gain understanding of complex systems and predict outcomes-, the main purpose of the project is to assess different food security and nutrition policies and practices  within different regions in order to identify those that have proven to be more effective in improve FSN of small-scale farming families.  As a consultant he has worked for public institutions as the National Bank, Universities and public agencies, international organizations (FAO, IDB, USAID, WB, CEPAL, GIZ) and different NGO's.
---
David Chen
Undergraduate student, Animal Science, McGill University
David Chen is an undergraduate student in the Faculty of Agricultural and Environmental Sciences at McGill University, majoring in International Agriculture & Food Systems. He is interested in sustainable agriculture, agricultural development, the effect of climate change on agriculture and land use, and the environmental impacts of food systems. David's current research work includes a case study quantifying the environmental impacts of McGill and Québec food systems, as well as a recent participatory study in the North China Plain on the impacts of climate change on local smallholder farmers.
---
Logan Cochrane
PhD candidate, Community, Culture and Global Studies, University of British Columbia, BC
Logan Cochrane is completing interdisciplinary doctoral studies in the Community, Culture and Global Studies unit at the University of British Columbia. Previously, he was a consultant for a wide range of non-governmental organizations, within Canada and internationally. His work during the last decade has taken him to Afghanistan, Benin, Burundi, DR Congo, Ethiopia, Qatar, Saudi Arabia, Tanzania and Uganda.
---
Patrick Cortbaoui
PhD Candidate, Bioresource Engineering, McGill University
Patrick Cortbaoui is an agricultural engineer and operations professional with expertise in providing sustainable agriculture engineering solutions to alleviate food security in developed and developing countries. He specializesin the establishment and development of pre- and post-production technologies and quality management strategies that meet the requirements of the farmer and the market while improving resource-use efficiency along agri-food value chains. Patrick has significant expertise in management, including technical auditing, operational and strategic planning, project management, contract negotiation, and team supervision and management, as well as experience in project performance measurement through the establishment of key performance indicators (KPIs). He is currently pursuing his PhD degree in Bioresource Engineering Department at McGill University.
---
Naomi Dachner
Research Manager, Department of Nutritional Sciences, University of Toronto
Naomi Dachner is a Research Manager in the Department of Nutritional Sciences, Faculty of Medicine at the University of Toronto. She holds a Master of Science from the University of Toronto and completed a BSc in Nutrition and Dietetics at Ryerson University and a BA in North American Studies at McGill University. Since her MSc - an ethnography of food access among homeless "squeegee kids" in Toronto - Naomi has continued her involvement with research in the area of food insecurity, working with Professor Valerie Tarasuk and members of her research group. Currently, Naomi coordinates PROOF, Tarasuk's 5-year interdisciplinary program of research funded by a CIHR Programmatic Grant to 'Tackle Health and Health Equity'. PROOF researchers have embarked on a program of research program to delineate the conditions that produce and mitigate household food insecurity, define the health burden and cost of food insecurity in Canada, and elucidate the effects of specific policy interventions. At the same time, PROOF aims to raise awareness of the problem and build capacity in interdisciplinary research and policy analysis on food insecurity.
---
Treena Delormier
Assistant Professor, Department of Public Health Sciences, University of Hawai'i Manoa, and Kahnawake Schools Diabetes Prevention Project Research Team & Community Advisory Board member, Quebec
Treena Delormier is an Assistant Professor of Public Health at the University of Hawaii at Mānoa, there she is training students in the first of its kind Native Hawaiian and Indigenous Health MPH specialization. For the past 20 years she has been involved with the Kahnawake Schools Diabetes Prevention Project in the Kanienke'há:ka (Mohawk) community of Kahnawake as a Research Team and Community Advisory Board Member. She was a member of the Canadian Council of Academies Expert Panel that completed the 2014 assessment "Aboriginal Food Security in Northern Canada: A state of the Knowledge".
Her research is primarily community-based with Indigenous communities, uses participatory approaches and privileges Indigenous knowledge frameworks. Dr. Delormier's research interests include food, nutrition and health, social perspectives of food, indigenous research methodologies, qualitative methodologies, public health and health promotion, food security, traditional food systems, diabetes and obesity prevention, and aboriginal conceptions of health.
Dr. Delormier has done research with the Eastern James Bay Cree in Northern Quebec studying changing traditional food use, and had done nutrition consulting. She recently returned from Tulita, where she assisted the Dene/Metis community in the Sahtu Northwest Territories in their dietary study to assess the risk of mercury exposure from fish consumption. Her current projects aim to translate community understandings of health issues to guide actions to support healthy lifestyles at the community level, and aim to use social perspectives and theories of food choice to better understand the lived experience of food insecurity at the family level.
Dr. Delormier holds a Bachelor's degree in nutrition from McGill University and is a registered dietitian in Québec. She completed her Master's research in nutrition at McGill University's Centre for Indigenous Peoples' Nutrition and Environment (CINE). She has PhD in Public Health (Health Promotion) from Université de Montréal.
"In my research and professional work, I strive to use respectful approaches to building understandings and knowledge that will serve to support indigenous peoples' goals for well-being and self-governance now and for future generations"
---
Renaud De Plaen
Senior Program Specialist, International Development Research Centre (IDRC), Ottawa
Renaud De Plaen is the Program Leader for the Agriculture and Food Security Program at IDRC. He holds a PhD in geography from Rutgers University and is a skilled researcher whose work cuts across critical development issues such as the environment, food security, and human health.
De Plaen joined IDRC in 2001, bringing with him extensive field experience in natural resource management and its influence on the life of rural populations in sub-Saharan Africa. De Plaen spent over 10 years studying the interactions between environmental change, livelihoods, and human health, with a special emphasis on the linkages between food production systems, HIV/AIDS, and malaria in sub-Saharan Africa. His work currently focuses on the linkages between agriculture, food security and nutrition.
---
Miguel García Winder
Manager, Agribusiness and Commercialization Program, Inter-American Institute for Cooperation on Agriculture (IICA(), Washington, DC
Miguel García holds an undergraduate degree in Animal Husbandry and a Master's Degree in Animal Science from the University of Nebraska, as well as a PhD in Physiology of Reproduction from the University of West Virginia.  He joined IICA in 2002 and since then has occupied a number of positions, linked in some way to agribusiness development, focusing his efforts on finding ways to link producers to markets as a means of improving the incomes and the food security of those who live and work in rural areas. At present, he is IICA Representative in the United States.
---
Gordon Hickey
William Dawson Scholar, Department of Natural Resource Sciences, McGill University
Dr. Gordon M. Hickey is an Associate Professor in the Department of Natural Resource Sciences at McGill University, Canada, and Co-Director of the McGill-United Nations Environment Programme (UNEP) Collaborating Centre on Environmental Assessment. He is also a Faculty member of the McGill-Smithsonian Tropical Research Institute (STRI) program in Panama, an Associate Member of the McGill School of Environment and an Honorary Fellow of the Department of Forest and Ecosystem Science at the University of Melbourne, Australia. In partnership with colleagues at the Kenya Agricultural Research Institute (KARI), he is presently leading a $4.3M project titled: Enhancing Ecologically Resilient Food Security in the Semi-Arid Midlands of Kenya, funded by the International Development Research Centre (IDRC) and the Canadian International Development Agency (CIDA).  His international research applies mixed-methods techniques to explore the institutional processes affecting natural resource-related policy-making and implementation, with a particular focus on integrating scientific knowledge for innovation.  He is currently an Associate Editor of the Springer journal Food Security.
---
Murray Humphries
Director, Centre for Indigenous Peoples' Nutrition and Environment, and Associate Professor, Department of Natural Resource Sciences, McGill University
Murray Humphries is an Associate Professor in the Department of Natural Resource Sciences, McGill University. He is is the academic director of McGill's Center for Indigenous Peoples' Nutrition and Environment and a former NSERC Northern Research Chair in wildlife biology and traditional food security in Canada's changing North. Murray completed a BSc in Zoology at University of Manitoba in 1993, a MSc in Biological Sciences at University of Alberta in 1996, and a PhD in Biology at McGill University in 2001, and a NSERC postdoctoral fellowship at University of Aberdeen, Scotland in 2002. Murray's research focuses on mammal physiological ecology and the impacts of environmental change on northern wildlife and people, with study species and study sites ranging from narwhals in Nunavut to moose and squirrels in the Yukon to beaver and waterfowl in Quebec. He recently co-authored, with Harriet Kuhnlein, an e-book on the traditional animal foods of North American Indigenous Peoples. Murray was one of the original network investigators the Networks Centres of Excellence ArcticNet, contributed to a technical working group focused on the design of the pending Canadian High Arctic Research Station, and recently served on the Council of Canadian Academies' Expert Panel on Food Security in Northern Canada. His current and near future research interests include wildlife biology and traditional food security, the use of biologging and smartphone technology in northern environmental monitoring, cold climate food production, and the immediate challenges and opportunities of sustainable northern development.
---
Timothy Johns
Professor, School of Dietetics and Human Nutrition, McGill University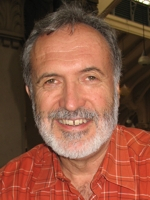 Dr. Johns is a Professor of Human Nutrition at McGill University. He is an Honorary Research Fellow with Bioversity International where he advises on policy and program activities on dietary diversity that seek to strengthen linkages between biodiversity conservation and nutrition and health. He is working jointly on mainstreaming these issues in international policy with Bioversity and the Secretariat of the Convention on Biological Diversity.Prof. Johns is an ethnobotanist and nutritionist whose research interests focus on the traditional uses of plants for food and medicine in relation to issues of contemporary nutrition and health, the understanding of human adaptation in diverse environments and the evolutionary origins of diet and medicine. His work involves field studies with communities in Latin America, Sub-Saharan Africa and Canada in conjunction with laboratory analysis of chemical composition and medicinal properties of plants. He is an author of over 100 peer-reviewed publications as well as three books including With Bitter Herbs They Shall Eat it: Chemical Ecology and the Origins of Human Diet and Medicine (University of Arizona Press).Dr. Johns graduated in Biochemistry from McMaster University and completed a Master's degree in Botany from the University of British Columbia. He obtained his Ph.D. in Biology from the University of Michigan before carrying out postdoctoral work at the University of California Berkeley. He is a member and former Director of the Centre for Indigenous Peoples' Nutrition and Environment at McGill. He is a Past-President of the International Society of Ethnobiology and the Society for Economic Botany.
---
Rachel Krause
PhD candidate, Institute of Parasitology, McGill University
Rachel Krause is a PhD candidate at the Institute of Parasitology of McGill University and the McGill School of Environment. She holds a Master of Science in Biology from Concordia University, and a Bachelor of Science (honours) in Environmental Sciences from the University of British Columbia. Her current research grows out of an interest in ecology, environment and global health. In her doctoral work, she has combined these interests through field research in rural Panama under the supervision of Dr. Marilyn Scott (Parasitology, McGill) and Dr. Kristine Koski (Dietetics and Human Nutrition, McGill). Through close collaboration with the Panama Ministry of Health, she is examining the influence of a food security intervention on the complex relationship between subsistence agriculture and transmission of intestinal parasite infections. Her research is supported by a Doctoral Research Award from the International Development Research Centre (IDRC), an NSERC Doctoral Scholarship, and a Graduate Research Fellowship from McGill's Institute for Health and Social Policy (IHSP). Recently, through a McBurney Fellowship from IHSP, Rachel returned to Panama to participate in meetings with high-level officials, including the Minister of Health for Panama, to share the policy implications of her research findings. She hopes that the results from this study will benefit the intervention program of the Panama MoH by illuminating the primary pathways of transmission of intestinal parasitic diseases in preschool children in this region, and more broadly, will enrich the larger discussion around food security interventions and their role in the control of neglected tropical diseases.
---
Ajjamada Kushalappa
Associate Professor, Department of Plant Science, McGill University
Dr. Kushalappa is Associate Professor of Plant Science at McGill University. He is a Plant Pathologist. The current focus of his research is gene discovery in plants against biotic stress through non-targeted metabolomics and targeted genomics. His team has identified two important resistance genes in wheat against fusarium head blight that causes not only serious yield loss but also produces mycotoxins in grains. He is the principal investigator (Canadian) of an international project on 'improving food security of indigenous communities in Colombia through potato production and nutrition', funded by the IDRC. In this project, his lab focuses on the discovery of quantitative resistance genes in potato against late blight, and also functional foods in potato. He has published 80 papers in refereed journals and co-edited a book on Coffee Rust Epidemiology and Resistance. Dr. Kushalappa received his Ph. D. from University of Florida and MSc and BSc from University of Agricultural Sciences, Bengaluru, India. He also worked as a professor at the Universidade Federal de Vicosa, Brazil for eight years. He is a recipient of Dr. and Mrs. Bailey award, from the Canadian Phytopathological Society, for an exceptional and distinguished contribution to plant pathology.
---
François Lompo
Docteur D'Etat ès Sciences naturelles Directeur de recherche en agropédologie , Directeur de l'INERA,  Burkina Faso
Dr François Lompo est de nationalité Burkina Bè. Il est titulaire du diplôme de Docteur d'Etat ès sciences naturelles de l'Université Félix-Houphouët-Boigny d'Abidjan  (Côte d'Ivoire); Spécialité : Agropédologie.
Dr Lompo est Directeur de recherche au Centre national de la recherche scientifique et technologique du Burkina Faso, au sein duquel il est le Directeur de l'Institut de l'environnement et de recherches agricoles (INERA). Il dispense des cours de nutrition des plantes et d'expérimentation agricole à l'Institut du développement rural de l'Université de Bobo Dioulasso (Burkina Faso). Il a dirigé et co-dirigé des thèses de doctorat en gestion intégrée de la fertilité des sols de l'Université Félix-Houphouët-Boigny d'Abidjan et de celle Bobo Dioulasso.

Dr Lompo a coordonné de nombreux projets de recherche de recherche nationaux et régionaux financés par de nombreux bailleurs dont l'Union Européenne et le CRDI/ACDI. Il a exercé de nombreuses fonctions dont celles de membre du Conseil scientifique et technique du Conseil Ouest et Centre Africain pour la recherche et le développement agricoles (CORAF/WECARD), de membre du Panel de Haut Niveau de l'Union Africaine pour l'élaboration de la Stratégie de l'Afrique pour les Sciences, technologies et innovations à l'horizon 2024.
Dr Lompo compte plus d'une centaine de publications et de communications scientifiques dans le domaine de la fertilité des sols et de la gestion durable des ressources naturelles.
Dr Lompo François est Officier de l'Ordre National du Burkina Faso et Président en exercice du Conseil d'Administration du CORAF/WECARD.
---
Chandra A. Madramootoo
Dean, Faculty of Agricultural and Environmental Sciences and Founding Chair of the McGill Conferences on Global Food Security, McGill University
Professor Chandra Madramootoo is Dean of the Faculty of Agricultural and Environmental Sciences, Associate Vice-Principal of McGill University, a member of the senior academic leadership team of McGill University, and a James McGill Professor in the Department of Bioresource Engineering. He was the driving force behind the creation of the McGill Institute of Global Food Security, as well as McGill's Brace Centre for Water Resources Management. He served as the Founding Director of the Brace Centre for a seven year period. Chandra Madramootoo obtained his BSc(AgrEng), MSc and PhD degrees in agricultural engineering at McGill and has also developed his academic career at McGill as a professor in irrigation and drainage engineering, rising rapidly through the academic ranks. He is a registered Professional Engineer and member of the Ordre des ingénieurs du Québec.Chandra Madramootoo is an internationally respected expert in water table management, irrigation, drainage, water quality, watershed management, land reclamation, agricultural research, and international agriculture development. He currently serves as the President of the International Commission on Irrigation and Drainage (ICID), and was Vice-President of ICID from 2000-2003, having served the ICID in numerous capacities prior to that.Dean Madramootoo is a member of the Governing Board of the International Crops Research Institute for the Semi-Arid Tropics (ICRISAT), one of the 15 Centers supported by the Consultative Group on International Agricultural Research (CGIAR), and headquartered in Andhra Pradesh, India. He has served as a consultant to several Canadian and international agencies. His research and teaching in water resources management has led to extensive international involvement with governments and institutions in the Caribbean, Central Asia, China, Egypt, Guyana, India, Pakistan and Sri Lanka. As a result of his vision and innovation, he launched and convened the highly successful McGill Conferences on Global Food Security.
---
Julien Malard
PhD Candidate, Bioresource Engineering, McGill University
Julien Malard is a PhD student in Bioresource Engineering under the supervision of Dr. Jan Adamowski and Dr. Hugo Melgar-Quiñonez. His research interests include agroecosystem management decision impacts on the local agroecology, in particular pest regulation services, and reciprocal impacts of these changes on agroecosystem output and management.  Julien Malard's current research in Guatemala centres on the use of community participatory methods (system dynamics modelling) to understand local agroecosystem networks and management systems' implications for food security. In Guatemala, Julien also contributed to a participatory-based project aimed at understanding the disparities between food security outcomes in different parts of the country. Julien has also previously worked in Tamil Nadu, India on the potential for on-farm biochar systems for local farmers.
---
Grace Marquis
Canada Research Chair in Social and Environmental Aspects of Nutrition, School of Dietetics and Human Nutrition, McGill University
Grace S. Marquis is Canadian Research Chair in Social and Environmental Aspects of Nutrition in the School of Dietetics and Human Nutrition. She has worked in community research on child nutrition for 25 years, primarily in Peru and Ghana. Her research has examined determinants of diet and nutritional status of infants and young children living in poverty and the means by which individuals, communities, and societies can intervene to promote optimal nutrition. Longitudinal studies in Ghana have contributed to understanding the mechanisms by which HIV alters households' ability to provide optimal feeding and caregiving for infants and, based on this knowledge, to develop alternative feeding and caregiving strategies that will support child health and growth and are feasible for HIV-affected families to carry out. Projects in both Peru and Ghana support community-based adult education and income-generation activities in agriculture production to improve the availability, accessibility, and use of animal source foods in the diets of young children.
---
Stephen McGurk
Acting Vice-President, Program and Partnership Branch
International Development Research Centre (IDRC), Ottawa
A trained economist and Sinologist, Stephen McGurk has spent more than three decades studying Asia's rural development. 
Prior to acting as Vice-President, McGurk was the Director of IDRC's Agriculture and Environment program. This program is dedicated to supporting research that seeks to increase agricultural productivity as well as food and water security while ensuring environmental sustainability. Previously, he served as IDRC Regional Director in IDRC's South Asia and China Office in Delhi and in the Southeast and East Asia office in Singapore. McGurk has worked with the Ford Foundation in Beijing, where he was responsible for its economic security program in China. He has taught at the University of California and worked with the World Bank on a critical generation of investments in China's rural development.
Stephen McGurk has a PhD from Stanford University's Food Research Institute.
---
Husein Mohammed
PhD candidate, Human Nutrition, McGill University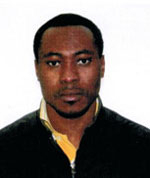 Husein Mohammed is a Ph.D. candidate in the School of Dietetics and Human Nutrition in the Faculty of Agriculture and Environmental Sciences at McGill University, Montreal, Canada. He completed his BSc in Nutrition and Biochemistry in 2006 and MPhil in Dietetics in 2010 at the University of Ghana, Legon, Ghana. He did a post-graduate diploma in Food and Nutrition Security at Wageningen University, Wageningen, Netherlands in 2008. He worked as a research assistant with the University of Ghana from 2006 to 2011. In his Ph.D. research, he is looking at the effect of iodized salt on child development in the Amhara Region of Ethiopia.
---
Humberto Monardes
Associate Professor, Department of Animal Science, McGill University
Dr. Humberto Monardes is currently Professor of Animal Breeding and Genetics and Academic Director of the Global Food Security Program (and the International Agriculture and Food Systems Program) at the Faculty of Agricultural and Environmental Sciences of McGill University and visiting professor at both the Universidade Federal do Paraná and the Universidade Federal Rural de Pernambuco, in Brazil. His research and teaching in dairy cattle genetics and milk quality, as well as his expertise in animal recording has led to his international involvement with farmers associations, governments and universities in Latin America (Argentina, Brazil, Chile, Paraguay). He has directed various institutional cooperation projects and technology transfer projects funded by the Canadian International Development Agency (CIDA) and the Ministère des Relations Internationales du Québec to provide training and support to Argentinean and Brazilian dairy farmers so as to strengthen their capacity in dairy production, market empowerment and trade through the transfer of technology and expertise. Project mandates also included the development of field services, research, teaching and extension capabilities in local universities. Dr. Monardes is presently the Director of a 3-yr project funded by the International Development Research Center to Assess the Efficacy of Practices and Policies to Improve Food Security in Guatemala. He is also participating in developmental activities in The Ukraine, and Paraguay. He is a permanent consultant for the Brazilian Council on Milk Quality and the Brazilian Ministry of Agriculture, and a member of the Board of Directors of Valacta – the Canadian Centre d'Expertise en Production Laitière. He is a strong advocate of improving smallholder and rational livestock production to enhance food security and environmental sustainability.
---
Valérie Orsat
Associate Professor and Chair, Department of Bioresource Engineering, McGill University
Dr. Orsat's research emphasizes state-of-the-art technologies in the electro-magnetic spectrum dealing with RF and microwaves for the processing/production of functional food ingredients.  Dr. Orsat has successfully managed the activities of three international development projects funded by the Canadian International Development Agency and the International Development Research Centre, "Millet processing in India" from 2010-2013; "Consolidation of Food Security in South India" from 2002 to 2007 and "Microwave Assisted Processing in China" from 1997 through 2003.  She has made an exceptional contribution with the coordination of a Canada Foundation for Innovation project, "Integrated and Innovative Agri-Food Processing Technologies" in the early 2000's where her skills in management and technical/scientific input were put to the test with the installation of state-of-the-art equipment. She has supervised the training of many engineers at the undergraduate and graduate levels as well as numerous visiting scientists from around the world.  She was the recipient of the 2006 NABEC (North-East Agricultural and Biological Engineering Conference) Young Engineer of the Year Award.  Dr. Valérie Orsat was the recipient of the 2008 CSBE (Canadian Society for Bioengineering) Young Engineer of the Year Award for her exceptional contribution in the area of agri-food processing and post-harvest technology.
---
Jasmine Parent
Graduate Student, School of Dietetics and Human Nutrition, McGill University
Jasmine Parent is from Miguasha, a small town on the Gaspesie Peninsula. She is currently completing her Master's of Science with a primary focus on food security, at McGill University in the School of Dietetics and Human Nutrition under the supervision of Hugo Melgar-Quinonez. She previously completed her Undergraduate degree at McGill University in Nutritional Biochemistry in 2011. She has travelled to Costa Rica to participate in an internship at the headquarters of the Inter American Institute for Cooperation of Agriculture in 2013. In 2014, she presented poster of her research at the Experimental Biology conference in San Diego. Her Graduate research assesses the relationship between food security and dietary diversity among small rural farmers in Haiti. Some of her interest and hobbies include travelling, cooking and hiking. She hopes to one day pursue a career in the field of nutrition education and food security.
---
Leroy Phillip
Associate Professor, Department of Animal Science, McGill University
Leroy Phillip is a retired Associate Professor at McGill University; he received the BSc degree in animal science from McGill University, and the PhD degree in ruminant nutrition from the University of Guelph.  He has over 28 years of experience in academia, work experience in industry, and has established national and international research collaborations to improve animal production and food and nutrition security. He has published about 60 peer reviewed and invited conference papers, and supervised/co supervised 20 graduate students and post doctoral fellows.   He is co-Principal Investigator of a $5 M food security project, sponsored by the Canadian International Food Security Research Fund, that links small farmers to school feeding programmes to improve child nutrition and agricultural productivity in the Caribbean.
---
Vijaya Raghavan
James McGill Professor, Department of Bioresource Engineering, McGill University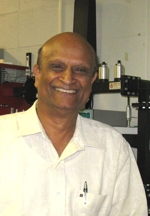 Vijaya Raghavan is a James McGill Professor in the Department of Bioresource Engineering. He joined McGill University in 1974 soon after obtaining his Ph.D. from Colorado State University. In the initial phase of his research career he studied the effects of compaction by agricultural machinery on the structure and productivity of the soil. The results of his research led to recommendations for soil conservation and zero-tillage practices that are still relevant after several decades. Subsequently, Vijaya has turned his attention to postharvest technologies and specifically on the drying and storage of crops and produce. His pioneering work on controlled environment storage technologies focused on the use of membranes and diffusion channels to passively alter storage conditions, thereby controlling the quality and longevity of produce. This innovative research brought him into contact with farmers near Montreal, and lead to the establishment of one of the first large-scale commercial storage facilities in Canada using this technology. Vijaya has also made significant contributions to the development of knowledge and technologies with enhanced heat and mass transfer for the drying and thermal treatment of agri-food produce in industrial and agricultural processes. The various processes developed by him for the use of particulate medium-based heating and drying systems have been put to use for the heat treatment of soybeans and other grains. Presently he is investigating the use of electro-technologies such as microwaves, radio-frequencies, and pulsed electric fields for the heating and processing of produce and grains. He has had the opportunity to share the benefits of his research efforts and expertise with people around the world. He was the director of three major projects funded by the Canadian International Development Agency (CIDA) to provide training and support to Indian and Chinese Universities, and to strengthen their capacity in postharvest technology and food processing by transferring technology and expertise. Also, he has been and is currently participating in developmental activities in parts of Africa, India and South America. Dr. Raghavan has been honored with many awards for his research work and contributions in drying and food processing, for outreach and development activities, for his teaching and mentoring of undergraduate and graduate students, and for his contributions to the many professional associations to which he belongs. He is a Fellow of ASABE, ASME, CSBE and FIIE.
---
Colin Scott
Associate Professor, Department of Anthropology, McGill University
Colin Scott is an Associate Professor in the Department of Anthropology at McGill University in Montreal. His research has focused on indigenous ecological knowledge, land and sea tenure systems, resource management practices, and the political and legal process of indigenous rights among hunting and fishing peoples in northern Canada and northern Australia. In recent years he has directed a trans-disciplinary, multi-university team research project, in partnership with Cree, Quebec, and Canadian government agencies, for establishing culturally appropriate protected areas in the eastern James Bay region. He has served as an anthropological witness in indigenous rights cases in northern Australia and northern Quebec, including the regional sea claim of the Torres Strait Islanders in northern Queensland. He currently directs the INSTEAD (Indigenous Stewardship of Environment and Alternative Development) research team, and CICADA (the Centre for Indigenous Conservation and Development Alternatives). By developing transnational collaborative research partnerships, he seeks to contribute to improved conditions for the continuity and integrity of indigenous land and sea-based livelihoods and ecologies.
---
Erica Seccareccia
Graduate student, Faculty of Medicine, McGill University
Erica Seccareccia completed her Bachelor's in Immunology in 2010 and pursued a Master's degree in Experimental Medicine where she investigated the molecular determinants of cancer metastasis. She is currently in her 2nd year of medical school and is interested in global health. She most recently participated in a participatory research project investigating nutrition amongst indigenous Ecuadorian children. She will be presenting a poster on this work.
---
Joanne Taylor
PhD student (IGS Program), University of British Columbia, Irving K. Barber School of Arts and Sciences, Community, Culture and Global Studies, Kelowna, BC
Joanne Taylor is a political ecologist and second year PhD student at the University of British Columbia, Okanagan. As an undergraduate she majored in Environmental and Critical Medical Anthropology. She conducts research in the Creston Valley of BC on food security and sovereignty issues, agriculture, the Columbia River Treaty (CRT), environmental change, and genetically modified foods under the supervision of Dr. John Wagner, also a political ecologist. She uses a feminist and political ecology methodology and theory to investigate the socio-environmental processes that continue to degrade the Creston Valley flood plain. She is President of the UBCO Interdisciplinary Graduate Studies Association and has presented numerous posters and papers at various national and international water and CRT conference. She has won several scholarships including her Masters and Doctoral funding from the Social Sciences and Humanities Research Council of Canada and from the University of British Columbia where she also holds an award for Academic Distinction. She has most recently received a UBCO travel research grant to study traditional methods in agricultural revitalization at the prestigious Vandana Shiva Earth University in India, and to visit the Kew Gardens' Seed Saving program in London, England. Joanne enjoys her family, travel, and gardening.
---
Pierre Tulk
Undergraduate student, Animal Science, McGill University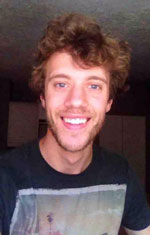 Pierre Tulk is an undergraduate student in the Global Food Security and AgroEnvironmental Sciences programs at McGill University. His project, the development of a community garden in the peri-urban area of Pointe-Claire, is coupled with a research project on food security in the island of Montreal. Pierre is also vice-president of the Association des Futurs Agronomes du Québec (AFAQ) and is involved  in the Macdonald Student-Run Ecological Gardens (MSEG), a student initiative to promote ecological agriculture and education. His main fields of interests are organic and ecological agriculture, permaculture, plant science and international development.
---
Jemie Walrod
Graduate student, Faculty of Science, McGill University
Jemie Walrod is a second year medical student at McGill University. She is interested in family and emergency medicine in a global setting. She recently worked with indigenous communities in the highlands of Ecuador on a project regarding nutrition and agriculture. She received her undergraduate degree in Biology from Colorado College. Before starting medical school, she worked as a math and science teacher in Honduras and at a community health center in Colorado.