Canadian Team for Healthcare Services and System Improvement in Dementia Care
Principal Investigators:
Dr. Howard Bergman 
Dr. Bergman's work in health services research and policy has centered on aging, chronic disease, and frailty, and promoting primary medical care. In the fields of aging, chronic disease, frailty, and health services, Dr. Bergman was (from 1999-2009) co-Founder and co-Director of Solidage Research Group. From 1999-2002, he was 1 of 2 principal investigators in the development and evaluation of a randomized controlled trial – the SIPA model of integrated care for the frail elderly population. His work on integrated care for very frail older persons is recognized internationally in academic, policy, and government circles. Dr. Bergman led a group of Canadian and international investigators in the Canadian Initiative on Frailty and Ageing and continues to lead the International Database Inquiry on Frailty.
Appointed by the Quebec Minister of Health in 2007, Dr. Bergman tabled (2009) a proposal for the Quebec Alzheimer Plan (known in Quebec as the Bergman Plan) from prevention to end of life care, including the research agenda. He is now working with the Quebec Ministry of Health on implementing this plan.
Dr. Isabelle Vedel 
Dr. Isabelle Vedel is a public health physician and an Associate Professor in the Department of Family Medicine at McGill University. She is also an investigator at the Lady Davis Institute at Sir Mortimer B. Davis – Jewish General Hospital. She did her post-doctoral fellowship in health service research in chronic disease management (health care services organization, health management, information technology) at McGill University (2012). She has received an investigator award from the Canadian Institute of Health Research and a Dawson Scholar.
Dr. Isabelle Vedel's research interests are mainly in health care organization and primary health care services for persons with multiple chronic diseases and older patients. Her research work focuses on health services research in chronic disease management, particularly Alzheimer's or related disorders.
Co-principal Investigators:
Susan Bronskill 
Institute for Clinical Evaluative Sciences
Carrie McAiney
    Waterloo University 
Yves Couturier 
  University of Sherbrooke 
Pam Jarrett 
Dalhousie University 
Tibor Schuster
McGill University
Nadia Sourial
Clare Liddy
Heather Keller
Samira Abbasgholizadeh-Rahimi
Laura Middleton
Shelley Doucet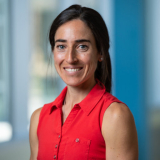 Investigators and Collaborators:
Judy Baird, McMaster U, ON
Heather Bursey, GNB, NB
Jean-François Éthier, U de Sherbrooke, Qc
Linda Lee, McMaster U, On
Pierre Pluye, McGill U, Qc
Bryn Robinson, Horizon Health Network, NB
Dallas Seitz, U of Calgary, AB
Christian Bocti, U de Sherbrooke
Dominique Gagnon, U du Québec Abitibi-Témiscamingue, Qc
Jennifer Ingram, Queen's U, On
Sharon Kaasalainen, McMaster U, On
Vladimir Khanassov, McGill U, Qc
Edeltraut Kroger, U Laval, Qc
Eric Pelletier, INSPQ, Qc
Amélie Quesnel-Vallée, McGill U, Qc
Paula Rochon, INSPQ, Qc
Louis Rochette, INSPQ, Qc
Caroline Sirois, U Laval, Qc
Erin Strumpf, McGill U, Qc
Machelle Wilchesky, McGill U, Qc
Sandra Magalhaes, U of New Brunswick, NB
Anna Gagliardi, U of Toronto, On
Research Administration:
Genevieve Arsenault-Lapierre, Senior Research Coordinator, McGill U
Rachel Simmons, Director of Knowledge Transfer
Lucie Vaillancourt, Research Nurse
Marine Hardouin, Research Assistant
Mary Henein, Research Assistant
Mélanie LeBerre, Research Assistant
Laura Rojas Rozo, Research Assistant
Juliette Champoux-Pellegrin, Administrative Coordinator
Stacey Hawkins, Research Coordinator, Senior Care Network
Thomas Lemaître, Research Coordinator, U de Sherbrooke
Melissa Koch, Research Assistant, U Waterloo
Tammy Bui, Research Assistant
Past and Present Students: 
Nadia Sourial, PhD, McGill University
Claire Godard-Sebillotte, PhD, McGill University
Ahmed Bakry, MSc, McGill University
Maude-Émilie Pépin, PhD, Université de Sherbrooke
Nathalie Dame, BSc, Université de Sherbrooke
Frantz Siméon, MSc, Université de Sherbrooke
Noémie Nicol-Clavet, MSc, Université de Sherbrooke
Jessie Caron-Audet, MSc, Université de Sherbrooke
Allison Gemmill, Undergraduate Student, McMaster University
Charmaine Holland, Undergraduate Student, McMaster University
Maxime Guillette, MSc, PhD student, Université de Sherbrooke
Martin Yang, MSc, McGill University
Matthew Hacker Teper, MSc, McGill University
Miguel Trottier, Medical Student, McGill University
Anshuman Saksena, Undergraduate Student, McGill University
Ovidiu Tatar, MSc, McGill University
Deniz Cetin-Sahin, MSc, PhD student, McGill University
Mylène Michaud, MSc, University of Moncton
Véronique Savoie, MSc, University of Moncton
Valérie Thériault, BSc, University of Moncton
Eva Margo-Dermer, MSc, McGill University
Marie-Claude Lafleur, PhD, U de Sherbrooke
Isabelle Dufour, MSc, U de Sherbrooke
Tammy Bui, MSc, McGill University
Marine Hardouin, MSC, McGill University
Emma Conway, PhD, U Waterloo
Lauren Bechard, MSc, U Waterloo
Cindy Wei, BSc, U Waterloo