WHAT IS FACULTY DEVELOPMENT?
You are not alone if you do not immediately know the difference between CME and Faculty Development.
Faculty Development activities are created to improve comfort and competence in skills relevant to teaching, administration and research responsibilities.
Here are some McGill mission statements to help you understand the difference and understand what added value faculty development has to offer. 
a) The Department of Family Medicine mission statement:  
Department of Family Medicine Mission Statement
b) The McGill Faculty of Medicine's Faculty Development mandate:
-vs-
c) The McGill Faculty of Medicine CME (Continuing Medical Education):
SECTION 1
For ALL Teachers, including LFME, research supervisors and occasional preceptors or lecturers:
a. Role modeling—making the most of a powerful teaching strategy
No matter whom we teach, our daily interactions may be the most powerful teacher. This short article is from McGill medical education leaders Yvonne Steinert, Richard Cruess and Sylvia Cruess.
Role modelling—making the most of a powerful teaching strategy
b. McGill Code of Conduct
This is a long document, but every faculty member should read it at least once.
Code of Conduct - Faculty of Medicine
SECTION 2 
For all teachers involved in clinical interactive formative supervision and feedback:
This very short and easy to digest link is the foundational block to all teaching interactions.
b. SNAPPS
Another very useful and basic strategy for teaching during supervision:
Feedback and evaluation can be complicated topics.  This clear summary is a great place to start.
d. Writing effective field notes
It is difficult to find a good summary for field notes.  What constitutes a "good" field note is an area of discussion. However, field notes are important and must be done.  Although there are many different forms and writing styles, the principles are the same. The following link is an outstanding practical tool and a must see for notes, teaching and much more!
SECTION 3
For teachers involved in assessment of undergraduate students and/or early residents:
a. Core Entrustable Activities
This is a long document, but pages 11-13 provide a good very good summary of what is required of a clinical clerk by graduation or by a resident just starting residency.
SECTION 4
For teachers involved in the assessment of family medicine residents:
Referencing this document during evaluation or advising meetings is essential.
This is a much longer document focused on clinical content.  It useful for individual teachers and especially for academic advisors and site directors.  It is a good reference document, worth at least a scanning glance by all.
SECTION 5
For teachers and supervisors involved in long-term student or resident formation, including individual teachers, advisors, mentors, and site directors: 
This is another essential article from Family Medicine Faculty Development founder, Yvonne Steinert.
Note that the table "Framework for analyzing learners' problems" is particularly useful.
b. Clinical Reasoning Difficulties
Clinical reasoning difficulties can present challenges to learners and teachers.  This extremely well done summary is welcome help in outlining how to identify and help all learners improve their clinical reasoning skills.  There are real, useful, concrete teaching tools in here.
SECTION 6
For any teacher or student who has to give a presentation:
This is the only commercial reference on our website. Although a bit long, it is the complete gold-standard package:
Presentation Tips (Garr Reynolds)
For those who prefer a Canadian, non-commercial reference:
From Great to Outstanding (Dr. Simon Moore)
SECTION 7
Foundation documents:
a. Principles of Family Medicine
b. Can Meds
c. Triple C
McGill is a leader in teaching and evaluating professionalism.  Here is a short article from Richard and Sylvia Cruess.  It is a must read for all Osler Fellows and as core material for any ethical or policy discussion with students and residents.
SECTION 8
For all academically oriented faculty: McGill Promotions Guidelines:
If you are considering promotion, you will likely need help beyond these guidelines.  The Family Medicine Faculty Development office can offer promotions workshops.  Contact us if you need help beyond what is available online.
Family Medicine Academic Affairs / Promotions
SECTION 9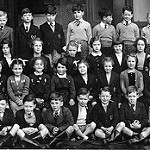 For those involved in faculty development or who have an interest in it:
The College of Family Physicians of Canada has created a guide for family medicine teachers called "Fundamental Teaching Activities in Family Medicine."  It outlines the roles of Family Medicine teachers, and provides practical tools to help teachers expand their teaching activities and roles.
SECTION 10
Keeping in Touch with the McGill Teaching Community:
McGill has some great resources both at the Faculty of Medicine and University level.  Here are two web sites that have a lot to offer:
McGill Faculty of Medicine Faculty Development
Workshops and more...
McGill Teaching and Learning Services
News, ideas, resources... check it out.
**Wondering why all the photos are old and mostly of men?  Click here or here  for a little extra learning and fun.
Did you find what you were looking for?  If there is something more specific that you would like further information on, please let us know; any comments, concerns or questions are welcome: facdevcme.fammed [at] mcgill.ca (Faculty Development)