Event
8th Annual John D. Thompson Entrepreneurial Development Seminar
Thursday,
January
28,
2021
17:30
to
18:30
A conversation with Noubar Afeyan     
Co-founder and Chairman, Moderna
Founder and CEO, Flagship Pioneering
Our keynote speaker, Dr. Noubar Afeyan, will share his insights on the development of the COVID-19 vaccine, innovation and entrepreneurship through a Q&A session moderated by Sam Baker (President, Engineering Undergraduate Society). The event will also feature remarks from Dr. Suzanne Fortier (Principal & Vice-Chancellor), Dr. Jim Nicell (Dean, Faculty of Engineering), and Dr. Morty Yalovsky (Interim Dean, Desautels Faculty of Management).
The event is co-hosted with the McGill Dobson Centre for Entrepreneurship, it is free and open to all in the McGill community. Participants are encouraged to submit questions for Dr. Noubar Afeyan until January 26th through the registration link below. The zoom meeting link will be sent to all registrants in advance of the event.
Don't miss this chance to be inspired by a McGill alumnus who is making a big impact on the world!
Additional event details: https://www.mcgill.ca/engine/events/john-d-thompson-entrepreneurial-deve...
About Dr. Noubar Afeyan, Co-Founder and Chairman, Moderna & Chief Executive Officer, Flagship Pioneering 
Noubar Afeyan has dedicated his career to improving the human condition by systematically creating science-based innovations that serve as the foundation for start-up companies. At Flagship Pioneering, which he founded in 2000, Noubar has created an enterprise where entrepreneurially minded scientists invent seemingly unreasonable solutions to challenges facing human health and sustainability.
During his career as inventor, entrepreneur, and CEO, Noubar has co-founded and helped build over 50 life science and technology start ups. Noubar was born in Beirut to Armenian parents in 1962, did his undergraduate work in chemical engineering at McGill University, and completed his Ph.D. in biochemical engineering at MIT in 1987.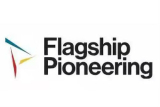 About the John D. Thompson Entrepreneurial Development Seminar
This series was created to inspire Faculty of Engineering students to think about entrepreneurship and to think like an entrepreneur, whether they go on to start their own company in the future or be part of start-up or small/medium enterprise, or a large firm. In addition, we want to grow the entrepreneurial culture and spirit across the university.