"What can I do with an English degree?" Many students ask this question, as do parents and skeptics. In fact, English degrees lead to many different careers.
McGill alumni who have studied English have gone on to careers as casting agents, novelists, advertising executives, government policy advisers, teachers, pension fund managers, psychiatrists, documentary film-makers, playwrights and directors, management consultants, communications officers, and many other jobs.
If you are a McGill English alum and would like to contribute a profile of 150-200 words and a high-resolution picture, please send these to Prof. Erin Hurley at erin.hurley [at] mcgill.ca. Profiles may be edited for content and length.
---
Featured Alumni
Anca L. Szilágyi (BA English and Archeology)
I wanted to major in English literature because I love stories. The degree allowed me to pursue more practical things, I suppose, like an MA in TESOL at Teachers College, Columbia University and a brief stint as a legal assistant, but in each of these pursuits I found myself enraptured with language, culture—and stories. And I kept thinking back to the courses in literature I took at McGill....more on Anca L. Szilágyi's path
---
Trevor Ellis (BA 2012 English and Political Science)
2012 will serve as a sort of gap year for me. In the next few years, I hope to work in a field related to my degree—perhaps at a newspaper or a polling firm...more on Trevor Ellis' path
---
Sophie Boyer (BA Honours 2002)
My studies at McGill began in the Sciences, but it took only one English course to convince me to switch disciplines to the Arts: an introductory American Literature course with Professor Gibian. I remember this and so many other great courses in the English Department at McGill. One professor in particular made a significant impression on me: Professor Hepburn. His love of literature, and perspective on culture and history, inspired me to pursue an Honours degree. It was his Spy Novel course that first captured my interest...more on Sophie Boyer's path
---
Josh Tavlin (BA 1983)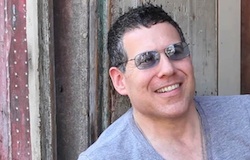 In 1983, I left McGill with a BA in English literature, and pretty much no plan for the future. Now that I look back, I'm astonished that I wasn't a complete basket case. Generally speaking, a degree in English literature does not portend a life of wealth and fame. Which is good, because I wasn't looking for that. All I wanted to do was find a job that could use my writing skills. Which I did...more on Josh Tavlin's path