Matt Dobbs awarded 2019 Killam Research Fellowship in Natural Sciences
Dobbs, a professor in McGill's Department of Physics and associate member of the Department of Electrical and Computer Engineering, was rewarded for his project, Unveiling the Cosmos with a New Paradigm Digital Radio Telescope, involving the revolutionary CHIME radio telescope inaugurated in British Columbia in 2017.
More on Matt Dobbs' research: Cowboy science and the origins of the universe

CHIME telescope animation
Fast Radio Bursts
Full article: McGill Newsroom
---
Results of the 2018 NSERC Strategic Project Grants Competition
Nine McGill researchers awarded Strategic Partnership Grants in support of their advancements in clean energy, graphene speaker technology, robotic systems, and more. Researchers affiliated with the Faculty of Engineering include:
Jeffrey Bergthorson, Department of Mechanical Engineering
Metal fuels as clean energy carriers for powering the Canadian Arctic
Clean, carbon-free sources of energy are essential for the economic development of the Canadian Arctic to replace the key role of diesel generators, which are pollutants and lead to carbon dioxide emissions that cause climate change. The concept of metal fuels, proposed by Professor Bergthorson's team of scientists, appears to be the only alternative solution that meets all of the constraints for a good low-carbon energy carrier: safe, energy dense, reliable, and producible on very large scales at low cost. This new form of energy carrier will favor the development of renewable energy across the country, create the possibility to extract natural resources in remote locations in an environmentally friendly way, and develop international markets for the future export of Canada's excess clean electricity through metal fuels.
Marta Cerruti, Department of Materials Engineering
Engineering graphene oxide membranes to achieve high fidelity speakers with low dimensional materials
In this project, Professor Cerruti's team will be engineering graphene oxide membranes to achieve high fidelity speakers with low dimensional materials. Graphene is a single atomic layer of carbon atoms that is ultra-light and ultra-stiff, but unsuitable for direct integration into consumer audio products. Chemically processed graphene, known as graphene oxide, can be easily processed with water-based chemistry and dried out into ultra-light and ultra-stiff films. Graphene oxide membranes are superior to commonly used Mylar membranes for acoustic applications, enabling improved sound fidelity with lower electrical power consumption. The successful completion of the project will strengthen Canada's global leadership position in the application of graphene materials in new technologies.
---
Dominique Claveau-Mallet, 2018 Banting Fellow, Chemical Engineering
Investigating the Facilitated Transport of Emerging Contaminants by Nanoplastics in Groundwater
Microplastics and nanoplastics released into the environment are receiving more and more attention and are now considered an ubiquitous contaminant. Biosolids being applied to agricultural lands are an important source of nanoplastics and may potentially lead to nanoplastics reaching groundwater supplies. Nanoplastics are known to mobilize heavy organic contaminants in groundwater; yet, their interaction with emerging contaminants (hormones, pharmaceuticals) commonly found in biosolids is not known. The overall objective of the project is to understand the fate of emerging contaminants in groundwater in the presence of nanoplastics.
Visit the Graduate and Postdoctoral Studies website for more information on postdoctoral funding opportunities.
---

Results of the 2014 NSERC Strategic Project Grants Competition
McGill received 10 awarded projects of 35 submitted applications. The success rate is 28.57% and a total amount awarded to McGill over 3-year period is $4,673,796.
Please find below – 6 successful awardees of 2014 Strategic Grants from the Faculty of Engineering:
| Name | Hosting department | project title |
| --- | --- | --- |
| Demopoulos, George | Mining & Materials Engineering | Solution-thermal processing of nanostructured kesterite absorber materials for sustainable solar cell manufacturing |
| Kamen, Amine | Bioengineering | Advanced manufacturing technology of virus like particles for vaccination |
| Liu, Xinyu | Mechanical Engineering | Paper-based microfluidic devices intergrating inGaN/GaN semiconductor microtubes for ultrasensitive detection of disease markers |
| Mi, Zetian | Electrical and Computer Engineering | Photoelectrochemical water splitting on metal-nitride nanowire arrays: Breaking the efficiency bottleneck of solar-to-hydrogen conversion |
| Mi, Zetian | Electrical and Computer Engineering | Tunable, full color tunnel junction nanowire light emitting diodes for smart lighting and display applications |
| Shao, Yixin | Civil Engineering | Turning municipal solid waste incineration into eco-bricks production |
Discovery Accelerator Grants awarded to Two Researchers
Denis Mitchell (Civil Engineering) and Andrew Higgins (Mechanical Engineering) were awarded grants from NSERC's 2014 Discovery Accelerator Supplements Program (DAS).
The program provides "substantial and timely resources to researchers who have a superior research program that is highly rated in terms of originality and innovation, and who show strong potential to become international leaders within their field". Each award has a total value of $120,000 ($40,000 annually) and is normally paid over three years.
Previous Recipients
2013
Marco Amabili (Mechanical Engineering)
Raynald Gauvin (Mining and Materials Engineering)
Alejandro Rey (Chemical Engineering)
Thomas Szkopek (Electrical and Computer Engineering)
2012
Damiano Pasini (Mechanical Engineering)
Jeffrey Bergthorson (Mechanical Engineering)
Francois Barthelat (Mechanical Engineering)
2011
Showan Nazhat (Mining and Materials Engineering)
2010
Nathalie Tufenkji (Chemical Engineering)
Tal Arbel (Electrical & Computer Engineering)
2009
Warren Gross (Electrical & Computer Engineering)
Srikar Vengallatore (Mechanical Engineering)
2008
Alejandro Rey (Chemical Engineering)
2007
Meyer Nahon (Mechanical Engineering)
---
Winners of the 2013 William and Rhea Seath Awards Competition
James McGoff and Charles A. Vincent, both undergraduate students in Mining and Materials Engineering for their "Novel Insulation Inserts for Improving Large-Scale BioPharma Logistics Operations". LIFEPACK, the company that James and Charles co-founded, is commercializing a novel insulation product for companies seeking to improve their large scale cold chain operations without disrupting their current shipping logistics. Adopting the LIFEPACK product is the quickest and easiest way for companies to improve their cold chain packaging by 40% to 80%. The product's development was heavily based on a continuous dialogue with key partners in the biopharma industry. These industrial partners included pharmaceutical developers, centralized laboratory services, contract research organizations (CRO's), blood banks, hospitals, and third party logistics providers (3PL). The award will go towards scaling and sustaining the growth of the company.
Professor Andrew Kirk, Electrical and Computer Engineering, Dr. Philip Roche of the Lady Davis Institute for Medical Research, and Professor Mark Trifiro, McGill Department of Medicine and Chief of Endocrinology at the Jewish General Hospital, for their "Multiplex Measurement of PCR Reactions by a Label Free Plasmonic Thermocycler". This new, better, cheaper, and faster method in the performance of the polymerase chain reaction (PCR) has been demonstrated and patented at McGill. PCR is an essential tool in molecular biological investigations and dominates the field of molecular diagnostics, providing DNA fingerprinting for crime scene analysis as well as identification of disease processes (cancer resistance and susceptibility, hereditary illness and microbial infection). The award will meet the specific aim of delivering the prototype of a miniaturized, multiplex, energy efficient, and rapid real-time PCR platform that outperforms market leaders.
Professor Jun Song publishes in the Journal of Nature Materials
A recent article authored by Professor Jun Song (Multiscale Modeling of Materials Group, Mining and Materials Engineering) in collaboration with Professor William Curtin (Director of the Institute of Mechanical Engineering at École polytechnique fédérale de Lausanne in Switzerland) was published in the journal of Nature Materials (impact factor 32.84). Song's study, entitled "Atomic mechanism and prediction of hydrogen embrittlement in iron", reveals clues towards fundamental understanding of hydrogen embrittlement, and provides a framework for interpreting experiments and designing next-generation embrittlement-resistant structural materials. For details, please read the report at the McGill Newsroom.
Xinyu Liu Receives the CMC Award
Professor Xinyu Liu of the Biomedical Microsystems Laboratory in Mechanical Engineering received the 2012 Douglas R. Colton Medal for Research Excellence from the Canadian Microelectronics Corporation (CMC). He is seen here with Dr. Ian L. McWalter, President and CEO of CMC Microsystems. This is awarded annually to a Canadian researcher to recognize excellence in research leading to new understanding and novel developments in microsystems and related technologies. Professor Liu was honoured for developing "innovative microrobotic and bioMEMS technologies that enable high-throughput, automated manipulation and characterization of single cells for biological and medical applications".
Tom Gleeson Publishes Article in "Nature"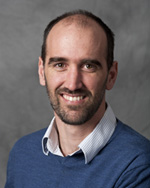 Professor Tom Gleeson of Civil Engineering recently published in Nature (Article: 488, 197–200; 2012). His paper entitled "Water balance of global aquifers revealed by groundwater footprint" received extensive international media coverage, including articles in the Los Angeles Times, Vancouver Sun, La Presse, Chicago Tribune, le Nouvel Observateur, Huffington Post, Nature Geoscience, Sciences & Vie, Sciences & Avenir, CBCnews, Nature News, Science News, CNBC, Agence Science-Press, Tahiti Info, Orlando Sentinel, Boise Weekly, Hong Kong Daily News, The Nation (Pakistan), Newsweek (Pakistan), the Daily Star (Bangladesh), the Saudi Gazette (Saudi Arabia), Terra (Spain) and Yesil Gazette (Turkey) following news wire stories by Reuters and Agence France-Presse. Blog coverage includes the New York Times, National Geographic, NPR , Scientific American, Washington Post, Kennislink, Business Insider, Deutsche Welle, Medical Daily, rtbf.be, pieuvre.ca, revmodo.com and landfood.ubc.