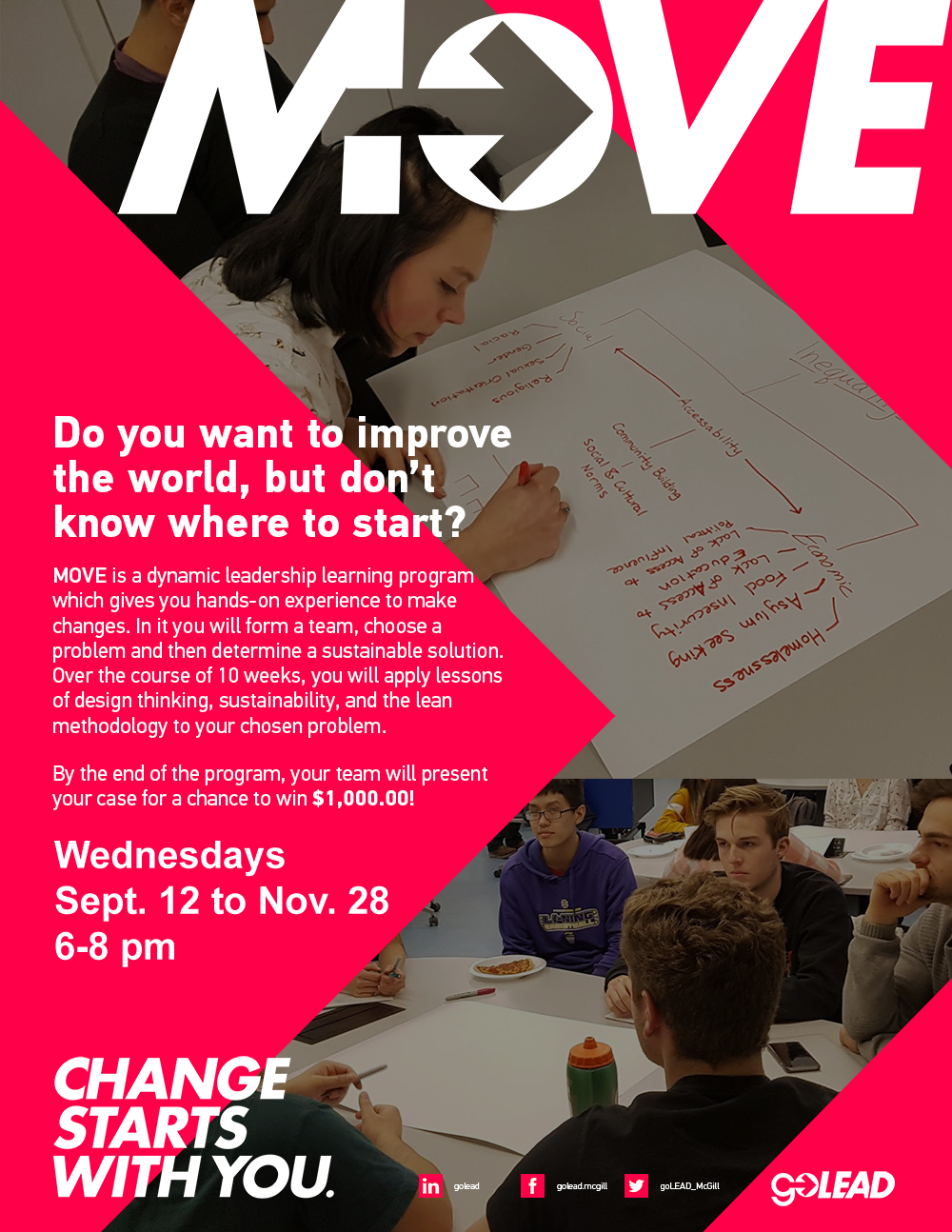 ​
Move Program
Wednesdays
September 12 to November 28, 2018
6:00 to 8:00 PM
Location: TBD
Registration deadline is August 29, 2018
goLEAD'
s Vision & Mission
The Leadership Centre serves as a gathering point, a resource, and a project development incubator for those in the community who seek to affect local and global change.  We work collaboratively to support and empower people to set and achieve their goals to better the world.  In doing so we will train future leaders, expose students to meaningful challenges, and strengthen network ties.
Values
We value integrity.
We value collaborative approaches towards achieving goals.
We value experiential learning.
We seek to empower others.
We seek to listen to and serve the community. 
We strive for excellence.
We value diverse strengths, thoughts and backgrounds.
We are open to possibilities.
We believe leadership can be taught.
We believe students can create solutions to the big challenges of today's world.
go.lead [at] mcgill.ca (Email Us)