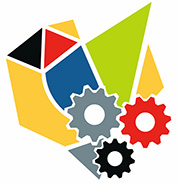 EUS and the Faculty of Engineering co-organized a lunch-time forum on Accessibility and Universal Design.
Time: February 23, 2015, 12:30 to 14:00
Location: Macdonald Engineering Building, Room 267
Free Admission. Lunch was served.
The aim of the forum was to create awareness and further discussions about accessibility and Universal Design as an integral part of the profession of engineers, planners and architects.
The forum focused on applications of Universal Design (UD) as implemented in industry and in the fields of engineering, technology, architecture and urban planning. This discussion introduced the concept and principles of Universally Designed technology, products and services. It focused on three topics of UD within industry: technology interface design, industrial product design, and physical space (architectural) design and planning.
Design is fundamental to the engineering curriculum; therefore, there is a need to ensure that design curriculum addresses these issues so that McGill's graduating engineers will have the tools and knowledge to design products and projects with everyone's needs in mind. The aim of introducing UD in classrooms (e.g. in a design project form) is to build awareness and skills related to Universal Design and to improve inclusivity and accessibility of the engineering design curriculum through resulting development of Universally Designed ideas and products.
Format
The forum is an introductory speech on Universal Design, followed by a panel discussion. The panel discussion was led by experts working at the forefronts of UD and accessibility and who are implementing Universal Design into their work.
Target Audience
All members of the McGill Faculty of Engineering community were welcome. One of the forum's goals was to create a common understanding of Universal Design amongst students, faculty and staff.
Benefits
This forum is the second in a series of events that will aim at building long-term support networks within the Engineering community, through sharing of perspectives and experiences; developing a shared understanding of the challenges and benefits of creating a truly inclusive and accessible community in Engineering; maintaining an atmosphere of common engagement and commitment towards this community.
For resources on Accessible Engineering Design visit eusequity.ca and for more information on Universal Design visit http://universaldesign.ie/What-is-Universal-Design/The-7-Principles/

For more information, feedback, and questions, please contact equity [at] mcgilleus.ca (EUS) or facultyaffairs.engineering [at] mcgill.ca (Faculty)
Keynote speaker
---
Isabelle Cardinal
Architect, Director of consulting services – Société Logique
Isabelle Cardinal - Architecture graduate from Laval University and member of the Ordre des architectes du Québec - is the Director of Consulting Services at Société Logique. Société Logique is an organization that works to promote Universal Design and the development of inclusive environments.
As a consultant who specializes in Universal Design, Isabelle has worked with several architectural, planning and design companies to carry out a wide variety of inclusive projects. These projects have ranged in their nature from institutional, commercial, multi-family and single-family homes, to office buildings, urban design, transportation facilities, and public equipments.
Isabelle promotes the vision of 'functionality for all users" through her various activities, articles, training and awareness workshops, studies and research regarding Universal Design. She is an advocate for the collaboration of diverse groups that can bring varied expertise to the construction and design processes to achieve formal and functional environments.
Panelists
---
Mrs. Ling Suen
Consultant, Director of Transport Planning at ICSA Inc.
Ling Suen is a renowned transportation manager and researcher in Canada. She is recognized internationally as an authority in accessible transportation for elderly and disabled persons. She has received numerous Canadian and international awards for her contribution to transportation research and the Canadian public service.
Presently Mrs. Suen is the Director of Transportation Planning, Intelligent Computer Systems and Applications (ICSA) Inc., a private consulting company.
She has been appointed as an Emeritus Member (2004) of the Committee on Accessible Transportation and Mobility, US Transportation Research Board, having served as its committee chair from 1998-2003. She was the Technical Program Organizer of the outstanding 11th International Conference on Mobility and Transport for Elderly and Disabled Persons (TRANSED 2007) in Montreal, Canada, and the Project Manager of the highly successful 12th International Conference on Mobility and Transport for Elderly and Disabled Persons (TRANSED 2010) in Hong Kong.
---
Dr. Ernesto Morales
Architect/Ph.D, Assistant Professor and Researcher at Centre Interdisciplinaire de Recherche en Réadaptation et Intégration Sociale (CIRRIS), Laval University
Dr. Ernesto Morales is an architect with a Masters' Degree in Industrial Design in Mexico City. He obtained a grant from the Government of Mexico to study his Ph.D. in Design at the Faculté de l'aménagement, of the University of Montreal. He did his first post doc in "Environmental Gerontology" with a grant from the Government of Canada (CIHR) at the Research Centre from the Institut universitaire de gériatrie de Montréal (CRIUGM). His research entitled "Rethinking the Bathroom" was supervised by Jacqueline Rousseau O.T. Ph.D. He did his second post-doc in collaboration with the Research Centre for Innovation in Health Care at Utrecht, the Netherlands on "Healing Environments" for the research project entitled "The Hospital of the Future". He is currently Assistant Professor at the department of rehabilitation of the Faculty of Medicine at the Universté Laval and he is a Researcher at the Centre interdisciplinaire de recherche en réadaptation et intégration sociale (CIRRIS) in Quebec City.
His research interests falls into two main areas:
1. Design solutions capable of offering easier, safer and more comfortable environments for persons with disabilities (permanent or temporary-cognitive, motor, visual or aural) in domestic, urban and rural environments.
2. Healthcare facilities (acute, middle and long-term care) particularly on the comfort of working environments for the personnel.
---


Mr. 
Vincent François
Web Accessibility Expert – Espace accessibilité – Consultation boréale
Vincent FrançoisFrom the very first group of Quebecer experts in Web accessibility, French computer engineer Vincent François is co-founder of the AccessibilitéWeb coop and has been the general manager from 2009 to 2012. Since 2003, he has worked on Quality improvement of Web accessibility through managing projects and teams, training, and conducting R&D tasks in HTML, WAI-ARIA and PDF. As a webmaster of different environmental and social groups, Vincent has a solid experience base of 25 years in many programming languages. As an accessibility trainer, he helps people in many tasks linked to Web development. As a speaker, he has given lectures in Montreal, Quebec, Ottawa, Paris and San Diego. Additionally, he has served as a political advisor to the Minister of Sustainable Development, Environment, Wildlife and Parks and as external advisor for the Conseil exécutif on transport electrification in 2012 and 2013.
Proud father of three daughters, he has lived in Montreal since 1999. He received the Médaille de l'Assemblée nationale du Québec in 2014.
---