Grantees of the 2022 TechAccelR Grants
'Multimeter' of the nano-age: a cost-effective system for multi-physics characterizations of ultrathin structures
Professor Changhong Cao, Mechanical Engineering
Executive Summary
As silicon-based electronics have almost reached their physical limitations, the class of ultra-thin structures (i.e., atomically thin two-dimensional materials (2DM)) is one of the most promising alternative building blocks due to their superior physical properties for next-generation electronics (e.g., photodetectors, field-effect transistors, solar cells). The market size of 2DM-based devices is projected to $203 billion by 2028. While exotic lab-scale 2DM electronics have been demonstrated with unprecedented performance, a critical step before they can be transferred to the marketplace is to assure their consistent performance (e.g., mechanical, electrical, etc.), which determines the long-term sustainability of this new generation of electronics. However, it is much more challenging to do quality check of 2DM-based than silicon-based devices because of their ultra-thin and delicate nature (nanometers thick). Our patent-pending technology, a single-chip micro-electromechanical system (MEMS) has significant advantages over the one product currently on the market. With the support from TechAccelR Grant, we will develop additional functionalities to make our system a 'multi-meter' for ultrathin structures on top of its existing mechanical characterization capability. The commercialization of our development will significantly accelerate the transfer of thin/ultra-thin structure-based applications to the marketplace to support a range of disruptive technologies including augmented reality (AR), autonomous vehicles (AV) and Internet of Things (IoT).
---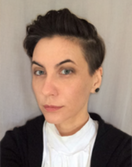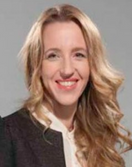 A feasibility study of the effect of high-frequency vibration on mandibular posture through hyoid bone-anchoring
Professor Natalie Reznikov, Bioengineering, Professor Julia Cohen Levy, Orthodontics, Professor Joyce Fung, School of Physical & Occupational Therapy, Dr. Alexei Morozov
Executive Summary
Sedentary lifestyle is a new reality of modern times, and it is harmful to human health in many ways ‒"sitting is the new smoking." In particular, habitual stooping posture of the neck and the abnormally tucked-in position of the lower jaw lie at the root of temporomandibular joint (TMJ) disorders and obstructive sleep apnea. While these conditions are not life-threatening, they are painful, and reduce quality of life in 1 person out of 10. We have designed a non-invasive physiotherapy device for the correction of a habitually poor posture of the mandible to alleviate dental clenching, TMJ disorders and neck pain, and to improve airway patency. By focally applying mechanical vibration to the attachment sites of certain muscles, this oscillating device will equilibrate muscle tone to restore the mandible to its normal, physiological resting position. We propose a preclinical feasibility study to test our patent pending device as an essential step towards clinical trials and commercialization.
---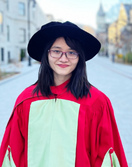 On-Chip Chemiluminescence Biosensor for Food Safety
Professor Sebastian Wachsmann-Hogiu and Dr. Juanjuan Liu, research associate, both from Bioengineering
Executive Summary
Pathogenic contamination of food is one of the major issues for foodborne illness. Hence, food safety inspection and quality control with food pathogen detection is of significance. Commonly used techniques for food pathogen detection include culture-based methods and nucleic acid-based methods such as PCR. These techniques are time-consuming, tedious, and are highly demanding for laboratory consumables and equipment. Our proposal is aimed at the identification and quantitation of food pathogens using our novel chemiluminescence technology. 
We anticipate that our approach will overall speed up the cleanliness assessment and increase the uptime for the processing facility or kitchens.  Successful validation will lead to a robust tool for food safety inspection and quality control.
---
Vascularized bioartificial pancreas for the treatment of diabetes
Professor Corinne Hoesli, Chemical Engineering, Jonathan Brassard, PhD candidate, Biological and Biomedical Engineering, Professor Richard Leask, Chemical Engineering, Professor Steven Paraskevas, Surgery
Executive Summary
Insulin injections is the current treatment for diabetes but fails to eliminate the related health risks associated with periods of hypo and hyperglycemia. In the last decades, transplantation of cadaveric islets has shown major glycemic control improvement compared to insulin treatment, drastically ameliorating the life of patients. Islet transplantation, however, is currently limited to a minuscule proportion of patient suffering from diabetes (<1%), for whom the lifelong immunosuppression needed to avoid graft rejection outweighs the health complications linked to their uncontrolled glycemia. We have developed an encapsulation device that can both protect the cells from the immune system and allow the graft to regulate blood glucose through insulin secretion, opening the market to the 100 million people needing insulin worldwide ($30 billion annual market). The TechAccelR Grant will help us validate our device in an ex vivo perfusion system, enabling us to prepare for a future pilot study in large animals.
---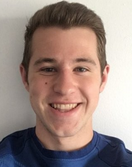 Optimizing Sequential Decision-Making (A/B Testing)
Professor Daniel Varro, Sebastian Pilarski, PhD candidate, both from Electrical and Computer Engineering; and Slawomir Pilarski (Versyn)
 
Executive Summary
Sequential decision-making such as A/B testing is commonly required across many modern industries. Optimizing such decisions is often at the core of business success. Today, most businesses rely upon time-consuming and suboptimal manual processes. More sophisticated businesses make use of existing optimization solutions such as reinforcement learning multi-armed bandit algorithms. However, A/B-style sequential decision-making may exhibit delayed information response (e.g., a retailer does not sell all products immediately after stocking; there is a time delay between the stocking decision and the products being purchased). Such delays make optimization via manual decision-making extremely labor intensive. They also result in tremendously sub-optimal decisions. Moreover, existing automated solutions provide very poor decisions when decision feedback is delayed. We have developed state-of-the-art multi-armed bandit methodologies for optimizing sequential decision-making in the presence of delay. These methodologies significantly outperform existing solutions. The TechAccelR Grant will enable us to build prototypes of our technology for specific industrial retail business cases. In doing so, it would empower us to shift our focus from academic research to commercialization-focused research and development. Our technology has the power to transform businesses into more competitive, high-efficiency operations by improving required core decision-making.