News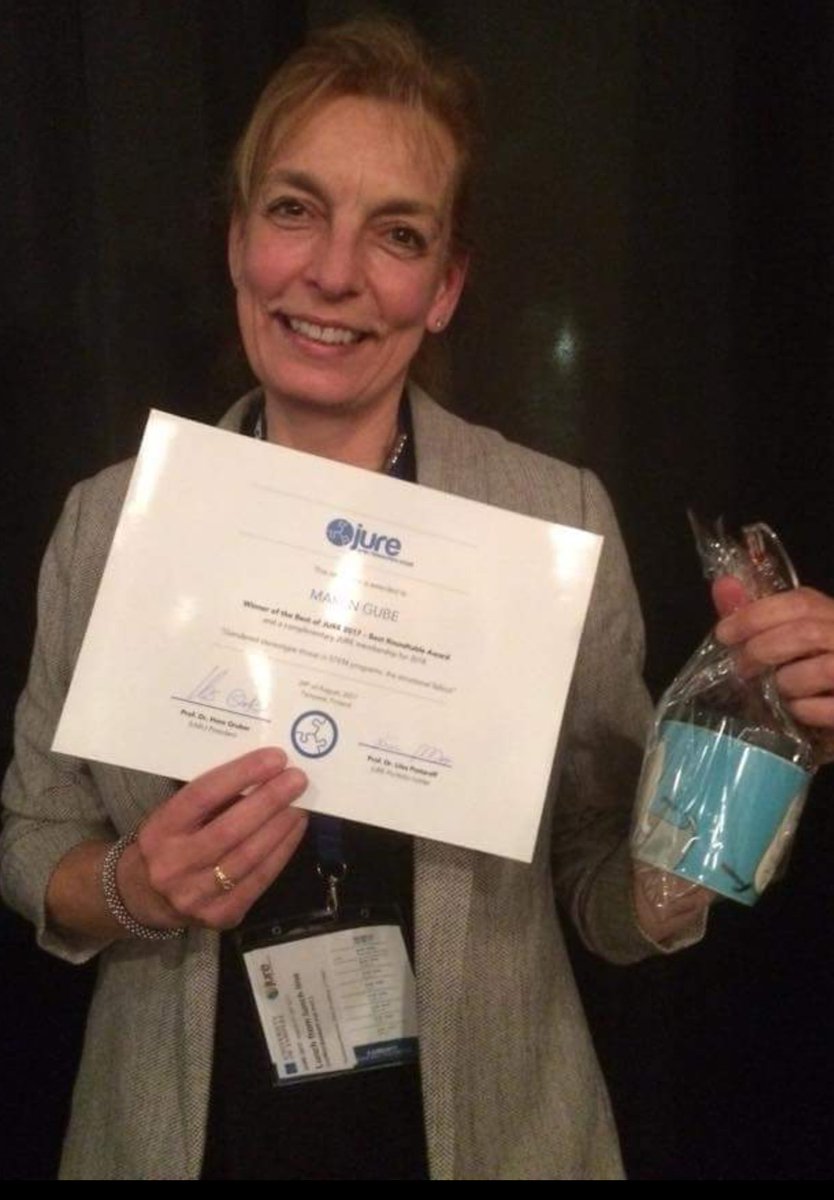 Doctoral student Maren Gube has been announced as this year's winner of the Best Roundtable award by the junior researchers of the European Association for Research and Learning Instruction (EARLI). The award was presented at the 2017 JURE conference. Maren Gube is a PhD student in the Learning Sciences program, supervised by Professor Susanne Lajoie.
JURE is the network of Junior Researchers of EARLI. JURE is dedicated to the interests of all junior researchers in  the field of learning and instruction. Primary aim of JURE is to represent and support research students on matters that are of interest to them. Furthermore, learning and interaction among junior and senior researchers are significant goals for JURE.
The European Association for Research on Learning and Instruction (EARLI) is an international, scientific community with the primary goal to support an active research culture in the field of learning and instruction.  
EARLI also promotes and supports research initiatives between internationally active researchers, such as Special Interest Groups (SIGs), Advanced Study Colloquia (ASC) and the EARLI Centre for Innovative Research (E-CIR). It also aims to stimulate young researchers to engage with senior researchers through its JURE network. Paramount in achieving these goals are the EARLI Conference activities, and publications - three renowned academic journals (Learning and Instruction, Educational Research Review, Frontline Learning Research) and the EARLI book series.