Book an appointment
The Career Management team at the undergraduate level is comprised of specialized BCom Career Coaches who are available throughout the year to meet with students.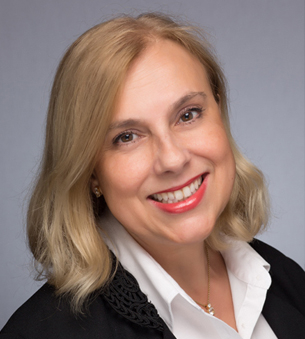 careercentre.mgmt [at] mcgill.ca (subject: Book%20an%20appointment) (Lourdes Machado)
Administrative Coordinator/Front Desk
514-398-2996
---
Individual Appointments
Monday - Friday
9:00 am - 5:00 pm, EST

careercentre.mgmt

[at]

mcgill.ca

(subject: Individual%20Appointment)

(Email)
Students can make individual appointments with a Career Coach for help with topics such as:
Resumes & cover letters (during On-Campus Recruitment/OCR periods, resume/cover letter clinics will be available)
Job opportunities
Preparation for job interviews
Evaluation of internship and job offers
Use of resources available to help with the career search
Virtual Zoom drop-ins
Monday - Friday
3:00 pm - 4:00 pm, EDT

*Have your McGill ID number ready
Students can also take advantage of drop-in hours suitable for a specific need or a quick advising question that can be addressed in 10-15 minutes. For a more in-depth meeting (career discussion, interview prep, etc.), please make an appointment.
---
Orientation Sessions for New Students
Freshmen students are encouraged to attend a group orientation workshop that will guide you through the services offered by Career Management. Book a one-on-one consultation with our Incoming & International Student Resource Manager to learn how Career Management can add to an enriching and well-rounded BCom experience!
ruchy.khurana

[at]

mcgill.ca

(subject: Orientation%20Sessions%20for%20New%20Students)

(Contact Ruchy Khurana)
*NEW* for Desautels International Students
Connect with a dedicated resource right here at the Faculty who will help you better integrate into the Canadian job market. From workshops, events, to one-on-one appointments, we're here to support your needs when it comes to finding work in Canada post-degree.
ruchy.khurana

[at]

mcgill.ca

(subject: Desautels%20International%20Students%20resources)

(Contact Ruchy Khurana)
---
Career Portal
Our Career Portals help you establish the basis for your career preparation and give you access to our specialized career advisors.
Management myFuture
myFuture provides you with information on employers, job postings & upcoming events.
Career Intelligence Analytics
(CIA) is the student platform that captures all data, information & insights related to internships & post-graduate employment.