2020 - 2021 Fellowship Cohort
---
Alix Albright
Alix Albright is in her final years of study at McGill University with a major in International Management, a minor in Political Science, and a concentration in Data Analytics. Over the course of her studies, she has been involved in multiple organizations including JED Consulting and the Desautels Sustainability Network. These two groups have allowed her to delve deeper into two areas of interest and she hopes to pursue a career that combines both consulting and sustainability upon graduation. She is also passionate about social impact and completed a social consulting internship in Peru last summer that introduced her to the world of food and sustainable agricultural practices. She has carried this interest over to her fellowship as she works on developing a website that uses algorithms to pair not-for-profit organizations with volunteers to help combat food-insecurity in Montreal.
Catherine Audette
Catherine is in her final year of her Bachelor's in Commerce. She is completing a major in Managing for Sustainability and a concentration in International Business. She is passionate about sustainability in the food industry and the fashion industry. She aspires to be a Chief Sustainability Officer (CSO) for a large corporation. Catherine is working on a research project addressing the role of CSOs in organizations and, through this research, hopes to understand how sustainability professionals can have a large impact on their organization.
Ismail Benchekroun
Ismail Benchekroun is a fourth-year BCom student majoring in Statistics and pursuing a concentration in Business Analytics. Throughout his time at McGill, he has enjoyed becoming a member and exec of McGill Improv, being the proud captain of a Beginner-level intramural basketball team, as well as working on various Marketing Analytics research projects. Ismail loves working with numbers and wishes to eventually work for an organization that will let him do that, while also making a positive difference in some way. Under the supervision of Professor Yu Ma, along with a team of another Operations Management prof and Computer Science master's student, Ismail will be using electronic transaction data to predict customer churn in a specific store.
Oliver Boucher
Oliver is completing his final year at McGill pursuing a BCom in Managing for Sustainability with a minor in Political Science. He helped lead the Desautels Sustainability Network for two years, engaging hundreds of students and professionals in the sustainability movement by organizing conferences and events. Through Emzingo's 2019 Global Impact Fellowship, Oliver volunteered with a community center in Johannesburg that supports children affected by HIV/AIDS. He is a co-founder of the Montreal Social Value Fund, a student team that invests in local enterprises to generate social and environmental value alongside impact-adjusted returns. He aspires to study public policy to meaningfully address the challenges facing Canadians. A native of Victoria, BC and an avid triathlete, Oliver is happiest when he is active outdoors or immersed in a book. He is thrilled to be part of the Pivot Project—managing social media, developing partnerships, and sharing SMEs' stories to amplify their leadership on climate change.
Sarosha Chagani
Sarosha is a third-year student in the Desautels Faculty of Management doing a triple concentration in Sustainability, International Business, and Strategic Management. Immigrating to Mississauga, Ontario from Pakistan, Sarosha was exposed to the significant disparities in development between the global North and South, which inspired her focus on building capabilities in a human-centred approach. In pursuit of this, Sarosha was an Emzingo fellow this past summer, working with The Wellbeing Project in a Spanish context. She is also one of the Executive Directors for 5 Days for the Homeless McGill and is conducting research on corruption in parliaments and corporations. Sarosha looks forward to exploring the role of innovation in creating sustainable growth by analyzing how artificial intelligence and analytics impact front-line workers in the gig economy, particularly during the COVID-19 pandemic.
Sinthura Chandramohan
Sinthura is in her final year of her BCom, pursuing a concentration in Strategic Management and a minor in Economics. Following graduation, she hopes to pursue a JD degree, and ultimately a career path that will allow her to help build a more equitable world. She is passionate about reform to prisons and the criminal legal system and hopes to work in this domain in the future. During her time at McGill, she has been involved with various student organizations, such as the McGill Social Business Network and the McGill Policy Association. Through this fellowship, Sinthura is working on a project that explores the role of analysts in Corporate Social Responsibility.
Ivan Chiang
Ivan is a third-year BCom student pursuing a major in Strategic Management and a minor in Computer Science and International Development. He is driven by impact, currently serving as the Chief Executive Officer of PennyDrops, a national student-led charity championing youth financial literacy. This past year, Ivan consulted for an education NGO to develop an expansion strategy and meet the challenges of the COVID-19 pandemic. He is passionate about socioeconomic equality and climate action, intending to pursue further studies to learn about policy-based solutions to the most pressing challenges of his generation. Currently, he is working with Professor Anna Kim to study how social enterprises can balance their social mission with survival in a market-driven economy.
Mathilde Ensminger
Mathilde is a 3rd-year BCom student at McGill University, pursuing Concentrations in Strategic Management and Managing for Sustainability with a Minor in Political Science. Interested in many subjects as diverse as history, architecture, literature, international cuisine and food waste, she also cares about giving people and organizations the means and tools to make enlightened and progressive decisions. After recent experience in strategic analytics and a previous internship at the European Parliament where she conducted research on the Impact of Lobbying on the Decision-Making Process, she decided to engage in an international consulting and advocacy career at the intersection of sustainable development, environment protection and world heritage conservation. Supervised by Professor Dr. Sarigöllü, Mathilde is looking forward to outlining sustainable consumption stakeholders and develop ways to better advocate for sustainable consumption from a consumer perspective.
Alicia Essig
Alicia is pursuing a Major in Marketing and Concentration in Retail Management. Currently, she is working as a marketing freelancer for a logistics start-up in Berlin where she is responsible for all online communications and content creation. Having a passion for creative writing and sharing her story of living in Germany and China prior to moving to Canada, she also writes monthly columns for a German newspaper. In the future, she wants to gain more job experience in different industries and ultimately sees herself working in marketing within the luxury fashion market. She cares deeply about sustainability and would love to see more companies become environmentally friendly, not just superficially for marketing purposes but out of a real desire to save our planet. For her faculty project, she will work on a social media strategy for the Master's program at the McGill Bensadoun School of Retail Management. The goal is to promote the new program, create awareness for the school's offerings and ultimately attract top talent.
Irene (Qinyu) Fang
Irene is a second-year BCom student majoring in Finance with a concentration in Business Analytics. She is motivated to bring positive social changes in the business context by applying the analytical skills she learned. Driven by the desire to promote education equity, she has been engaging in several charitable activities back home in China and volunteered as a HomeworkZone mentor during her first year at McGill. She is an active volunteer, a café lover, and a french learner. In this project, Irene will be doing literature reviews, writing, and conducting interviews with workers and managers who are impacted by AI/Analytics that their organization implemented. She aims to pursue a career in consulting or NGO after graduation.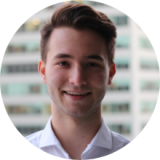 Braden Gaerber
Braden is in his fourth year of studies as a BCom student at McGill University. He is pursuing a finance major with a concentration in business analytics, combining his interest in business and technology. Over the last year, he has been integrating his interests in technology with his passion for helping those affected by food insecurity by working with the McGill Food Analytics Center to bring technological solutions to food-related non-profits. This year, as part of the MDIIM program, he is working on a website (myplacedumarche.com) that helps connect volunteers to food-related non-profits through the use of a decision algorithm.
Iris Gaudin
Iris is in her final year of studies as a BCom student pursuing a dual concentration in Marketing and Managing for Sustainability, combined with a minor in French literacy. Her diverse academic curriculum highlights her multidisciplinary skills and curiosity, allowing her to develop creative perspectives. She got involved in MyVision McGill, a student-run enterprise that provides consulting services to social entrepreneurs. As a project manager, it deepened her interest in applying business practices toward purpose-driven goals. She aspires to pursue a career in developing meaningful, innovative and measurable solutions to ensure the security of future generations, as she strongly believes marketing can be a powerful tool to drive systemic change. Supervised by Professor Emmanuelle Vaast, she is working on the development of a new undergraduate course exploring 'Ethics in the digital age'. Iris will conduct research and analysis to improve the integration of tech ethics classes across the management curriculum.
Andrew Guerrand
Andrew is in his final year at McGill University. He is pursuing a Joint Honors degree in Finance and Economics with a minor in Honors Mathematics. He is passionate about computational mathematics and how they can be applied to finance and economics. He was selected in Canada's first and largest student-run investment fund, holding positions as a risk manager and senior economic analyst. Given this experience, a career in quantitative finance is certainly a career path he has in mind. Outside of school, he enjoys hiking, smelling new perfumes, and drinking lots of coffee.
Sarah Haddad
Sarah is a second-year BCom student doing a major in Managing for Sustainability with a minor in Gender, Sexuality, Feminism, and Social Justice. At McGill, they spend a lot of time staffing the QM office. In their free time, they like to spend time with people, painting and reading political theory. Sarah has a profound interest in humanitarian issues concerning the intersecting topics of gender, race, class, and environment. After undergrad, they hope to continue their studies in either Public Policy/Administration or in Urban Planning. Ultimately, they hope to continue working on projects that have positive impacts on the environment. For their faculty project, Sarah will be working with Professor Emma Vaast on a study about Ethical Management in the Digital Age, where they will be exploring the topic of tech-ethics.
Zacharie Houle
Zacharie is a third-year BCom student majoring in accounting while taking additional courses in Business Analytics. Over the past few years, Zacharie has volunteered in numerous projects for the LGBT community. Interning during summer 2020 at EY in external audit, one of his career goals is to able to give data-driven actions for improved decision-making to his clients. In his free time, Zacharie, also known as the Christmas guy, enjoys discovering and shopping for everything related to Christmas. Zacharie's faculty project is about comparing item prices across different marketplaces and determine if being the cheapest has a boost in sales. The goal of this research is to develop a sales prediction model that includes prices of the different competitors and the ranking position in Amazon.
Neva-Jade Kadende
Neva-Jade is a second-year BCom student majoring in Strategic Management with a concentration in Finance. She has dedicated her time at McGill to clubs whose missions are dear to her heart such as Desautels African Business Initiative (DABI) and the McGill Student for Oxfam Quebec (MSOQ). She aspires to work in Public Sector Consulting and later go back to school to study Corporate Law. As the daughter of immigrants, she has a keen interest in the integration of refugees around the world. For her faculty project, Neva-Jade will focus on the analysis of transcripts of interviews and help with the writings of articles for diferrent online press.
Mahin Khan
Mahin is in his final year of studies of his BCom, majoring in Finance. Throughout his McGill experience, he has thoroughly been involved in various extracurricular groups and clubs, engaging in activities as diverse as case competitions to investment pitches to volunteerism at his local food bank. He has a strong interest in quantitative tasks and a passion for writing and computer programming. While currently engrossed in volunteerism along with his studies, his future career aspirations include private wealth management and banking. Supervised by Professor Kwangjun An, Mahin will utilize his competencies for reading, finance, and coding to assess M&A discussions and their associated market reactions. This will be done for the purposes of assessing the effects of certain US-centric policies on the macroeconomy.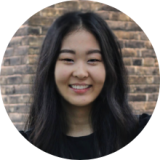 Saruul Khishigjargal
Saruul is a student of life, currently studying International Development, with concentrations in Political Science and Social Entrepreneurship at McGill University. During her time at McGill, she has been a part of numerous student organizations and experiential programs, such as the McGill MUN delegation team, Praxis Sustainable Leadership Program, and Teaching Assistantship. In the near future, Saruul hopes to conduct field research as part of her degree at McGill, and upon graduation, leverage her experience in research and fieldwork to work at a multinational research facility or think tank. She is passionate about education reform, entrepreneurship, and grassroots development in developing countries. In the faculty project, Saruul will be conducting qualitative research, namely literature review, on determining Gender Patterns in Innovation Patent Examination as part of Professor Roman Galperin's research.
Sacha Krajcik
Sacha is a third-year Bcom student, pursuing a double concentration in Managing for Sustainability and Strategic Management. Last year, he spent a semester abroad at the University of Mannheim, Germany. Sacha is passionate about the automotive industry, where he hopes to pursue his career. He spent three months in the United Kingdom interning at Jaguar Land-Rover and at a design studio. He is committed to accompanying the huge transition of the mobility industry which is happening today. He will be conducting interviews with Chief Sustainability Officers as well as analyzing their insights in order to understand their role and impact throughout the organization.
Willing Li
Willing is a U3 student at Desautels with a major in strategy and a minor in philosophy. She considers herself as an entrepreneurial individual because that is the spirit that really drives all of her academic, professional, and personal pursuits. Academically she has had a chance to study in China, the US, and France before coming back to Canada for university; it all started with her pitching to her parents, at the age of 14, why she should study abroad alone in the US. Professionally, she is motivated by curiosity and problem-solving which has brought her to consulting. She is passionate about gender equality, quality education for all, and music as a universal language. Her faculty project entails analyzing personality traits of business executives, based on interviews done by Professor Karl Moore. Some key tasks include detecting patterns and distribution across the introvert/extrovert spectrum, writing articles, and synthesizing quotes for the professor's upcoming book on the above subject.
Katrin Maliatski
Katrin is a fourth-year Bcom student pursuing a triple concentration in Business Analytics, Sustainability, and Marketing. She is hoping to pursue a career in sustainability consulting, helping businesses make meaningful changes toward sustainability. She is very passionate about saving and protecting the environment and is always interested in learning more about how we can collectively combat the climate crisis. She will be working on the Machine Learning and Food Security project, where she will be utilizing AI and analytical tools to improve Santropol Roulant's food growth at their farm.
Ana Maria Menghes
Ana Maria is a final year BCom student, pursuing a double concentration in Finance and Marketing. During her time at McGill, she has been involved in clubs and initiatives such as She's The First and the Montreal Employment Law Information Project, where she discussed issues related to gender inequality, access to education and legal literacy, all causes she profoundly cares about. Upon graduation, she intends to pursue legal studies and aims towards a career in the legal field. Under the supervision of Professor Diana Dakhlallah, Ana will be studying the role of the public and private sector shaping the industry of drug development and the markets for global clinical trials, through qualitative and quantitative analysis.
Kuba (Nicholas) Nowosielski
Kuba is a third-year BCom student pursuing a double concentration in business analytics and marketing, with a minor in computer science. Kuba believes that there is power in unity and that people should come together to fight for what they believe. He Is planning on using his schooling to create impactful initiatives that bring together millions of people to support charities and NGOs. In his spare time, Kuba enjoys sports, learning skills online, and spending time with family and friends. In the IMSF faculty project, Kuba will be working with professor Serpa on a machine learning project to make air freight shipments more efficient.
Sreenidhi Ramachandran
Sreenidhi is in her final year of BCom, pursuing a major in Strategic Management and concentration in Organizational Behaviour. She assisted Prof. Arvind Karunakaran on research about Platforms and the Gig Economy during the summer. She was also a Sales and Marketing intern at Zomato, a global restaurant aggregator. During her time at McGill, she held positions in the Indian Students Association and the Management Undergraduate Society. Moreover, she is the Co-President of Raag Fusion, a South-Asian music group at McGill. Apart from being involved in student life at McGill, she is a South Indian Classical singer and co-created a series of online music events, featuring celebrities around the world, to honour healthcare workers and doctors for their services during the COVID-19 pandemic. She will continue assisting Prof. Karunakaran, analyzing the Impact of AI & Analytics on Frontline Workers and Managers, framing open-ending questions, conducting interviews and analyzing governance mechanisms of platforms.
Youcef Sahnoune
Youcef is a third-year management student pursuing a degree in Finance and Global Strategy. Throughout his time at McGill, he has been involved as an editor for the Bull and Bear, McGill's premier business magazine, and as an executive in PennyDrops McGill, a program dedicated to increasing financial literacy in youth across the Montreal area. With work experience in risk management, data analytics, and regulatory compliance, Youcef will be launching his career in the management consulting industry, where he hopes to gain skills that will one day enable him to start his own company. Outside of his studies, Youcef loves to watch European football, play chess, and spend time with friends. This year, alongside Professor Karl Moore, Youcef will be helping to conduct interviews with prominent corporate leaders and will analyze batches of qualitative data to help further Professor Moore's extensive study into what kind of personality traits those who have risen to lead some of the world's most impactful companies possess.
Jiamin Yuan
Jiamin is in his third year at McGill and he is taking a major in Finance with a concentration in Business Analytics. During his study at McGill, he finds the integration of business mindset and social responsibility is promising and exciting. He wants to leverage his experience in investment banking and private equity to start a new field of ESG investing at McGill Investment Club. Due to the COVID-19 impact, he is spending his Fall 2020 term in Shanghai, where he decided to take a working term and study as a full-time student simultaneously. After college, he decides to step into the venture capital fields and make investments that are eco-friendly and social-responsible. With the ongoing research project regarding planning and operating an electric vehicle sharing system, he is feeling excited about combining the business logic with the technical analysis tools to solve real-world problems.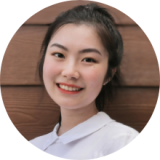 Rachel Tang
Rachel is a U2 student studying Finance and Business Analytics. She is interested in pursuing a career in the Capital Markets. This year, she is thrilled to combine her passion for food with her drive to bring positive social impacts through IMSF. Besides food, she is also motivated to creating initiatives for Education and Health. Outside of school and work, you can most likely find her in the kitchen, prepping for the next big meal, or on her bike, enjoying Montreal's beautiful summer breeze. Rachel and her peers in the McGill Food Analytics Club are creating a website that incorporates an integrated database that facilitates the volunteer recruiting process of food organizations. Rachel is responsible for optimizing the web design and reaching out to the communities for collaboration.
---
---
---
Faculty Projects
---
Group 1: Working on how to convert vacant lots into community gardens or public spaces.
Group 2: Working on how to engage youth in the political system.
Group 3: Working on how to increase mental health support within indigenous communities.
Group 4: Working on how to engage locals within Montreal to use and interact with cultural heritage sites.
Group 5: Working on how to reduce food waste.
Group 6: Working on ensuring universal access to sexual health education.