Gifts from our alumni and friends are crucial in helping the Faculty move forward. Each contribution, however big or small, goes a long way. With your help we can continue to offer our students the support they need to go on and make their own mark in history.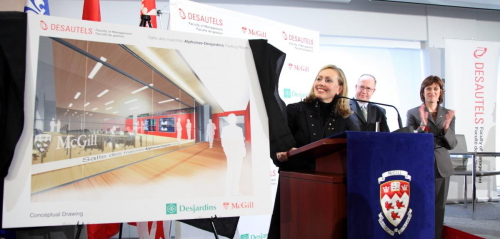 Take some time to learn more about:
For more information about giving, contact Tania Chugani Green, Associate Director of the Desautels Annual Fund, either by email or at 514-398-2336 .