Director:
Dr. Shaheen Shariff, Ph.D. is James McGill Professor in the Department of Integrated Studies in Education, Faculty of Education at McGill University. Her research includes socio-legal issues relating to sexual violence and online sexual harassment, non-consensual distribution of intimate images and cyberbullying in educational contexts. Professor Shariff directs several research projects through her organization Define the Line at McGill University's Faculty of Education. She is currently the Project Director on a multi-sector Partnership Grant recently funded for $2.5 million over 7 years funded by the Social Sciences and Humanities Research Council of Canada (SSHRC). Through the project's unique approach to partnered research and curriculum development, Shariff and 5 McGill University Faculties including Education, Dentistry, Law, Management and Arts and 9 universities are working with 14 community partners including social media intermediaries such as Facebook, news media; art galleries and theatres; and advocacy NGO's. She is currently working with the Faculty of Dentistry at McGill University to develop and integrate curriculum content and workshops that enhance student social responsibility towards safe learning and professional environments.
Professor Shariff received the Queen's Diamond Jubilee Award in 2013; and Facebook's Inaugural Digital Citizenship Award in 2012. She was an invited panelist on cyberhate at the United Nations Headquarters in New York chaired by Secretary General Ban Ki Moon; and an invited member of Quebec Premier Couillard's task force on cyberintimidation in 2015. She has published five books on cyberbullying, two of which are translated into Portuguese and Italian. She is a regular invited keynote and panelist at international and national conferences and has been an expert witness to the Canadian Senate and House of Commons Committees on legislative amendments and new legislation relating to social media and online communication as they relate to youth protection, and sexual violence policies in universities. Shariff is also an Affiliate Scholar with Stanford University's Center for Internet and Society.
Co-Investigators:
Dr. Jamshid Beheshti is a professor in the School of Information Studies at McGill University, where he was the Director of the School for six years. He was also appointed as the Associate Dean of the Faculty of Education, and the Interim Dean of the Faculty at McGill. Dr. Beheshti has been the principal investigator and co-investigator on 14 SSHRC grants, the latest of which is on Virtual Environments as an Intervention Agent in the Information-Seeking Process of School Students. His areas of expertise are human-computer interaction, and information behaviour.
Dr. Mary Hall is the director of Safe Schools Manitoba. She received her BA from the University of British Columbia and her MA and PhD from Simon Fraser University. She has taught in the faculties of education at Simon Fraser University and the University of Winnipeg. She has also taught and served as an adjunct professor at the University of Manitoba. Two of her courses – "The Use of Discretion in Administrative Decision-Making"; and "Bullying in Schools: Issues and Interventions" are highly relevant to the current research study. In addition to her work at Safe Schools Manitoba, she is an educational reviewer for the Canadian Journal of Educational Administration and Policy (CJEAP).
Dr. Victoria Talwar is an Associate Professor in the Department of Educational and Counselling Psychology at McGill University. Since 1997 Talwar has been engaged in developmental research on children's social-emotional development. Currently, with the support of 5 SSHRC SRG (2005-2008; 2008-2011 as Co-PI, 2006-2009, 2009-2012, 2012-2016 as PI), Canadian Foundation for Innovation (2008-2012) and Natural Sciences Foundation (2007-2012 as; co-applicant), she has been conducting research on children's moral development (with an emphasis on children's lying, concealment behaviours, bullying and empathy behaviours) and its relation to the social-cognitive factors (i.e., executive functioning, emotion understanding) factors that contribute to children's maladaptive behaviour and moral behaviour In 2006, she received the Canadian Psychological Association President's New Researcher Award and in 2009 she received the Society for Research in Child Development Early Career Contributions to Development award.
Dr. Shauna Van Praagh has been a law professor at McGill University, and member of the McGill Institute for Comparative Law, since 1993. The courses she teaches include Extra-Contractual Obligations/Torts and Advanced Common Law Obligations, Social Diversity and Law, Children and Law, Foundations of Canadian Law, and Graduate Legal Methodology. Her research and writing range from children in the law of obligations to law and literature, from legal traditions and education to law and religious communities. A past clerk to the Right Honourable Brian Dickson, Chief Justice of Canada, she studied at the University of Toronto (B.Sc., LL.B.) and Columbia University (LL.M., J.S.D.). Professor Van Praagh has served as Associate Dean for Graduate Studies in Law at McGill, and is active in McGill's Centre for Human Rights and Legal Pluralism and in the Paul-André Crépeau Centre for Private and Comparative Law. Publications relevant to the cyber-bullying project include: "'Sois Sage' – Responsibility for Childishness in the Law of Civil Wrongs", in J. Neyers, E. Chamberlain and S. Pitel, eds., Emerging Issues in Tort Law (Oxford: Hart Publishing, 2007); "Adolescence, Autonomy and Harry Potter: The Child as Decision-Maker", (2005) 4(1) Int'l Journal of Law in Context 335-373 (Cambridge Univ. Press).
Core Team Members: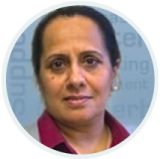 Dr. Nelofar Sheikh is an accomplished and highly qualified energetic health professional with solid nutrition background. She holds a unique blend of diverse and global experience in academic and health care settings. Nelofar has extensive project management practice with solid organization, multitasking and leadership qualities. Skilled in designing, managing and coding surveys databases, she is also experienced in developing questionnaires and performing descriptive analysis. Nelofar has proven ability in teaching, research, reviews, presentations, and publications, with strong communication, networking and representation skills. She has nutrition consultancy experience in developed and developing countries and performs well independently and in a multicultural team environment. Known as a dedicated, results and detail oriented person, her current responsibilities at Define the Line constitute of managing Facebook and SSHRC projects, designing questionnaire for online surveys, managing, coding and analysis of data in Nvivo10.
Alyssa Wiseman is a Legal Research Assistant for Define the Line. A graduate of McGill's Psychology program and a current student with McGill's Faculty of Law, she provides a unique perspective on cyberbullying as it relates to children's moral development and understanding of legal accountability. Alyssa's past experience collecting and analyzing both qualitative and quantitative data offer Define The Line additional insight into survey methodology and analysis. She has worked with children as a volunteer academic consultant for the Bronfman Jewish Education Centre's Early Academic Intervention Program and looks forward to applying her knowledge of and passion for working with children to her work with Define the Line.
Arzina Zaver is a doctoral candidate with the Department of Integrated Studies in Education at McGill University. She has a Masters in Arts and Masters in Teaching from the Institute of Education, UK. Arzina is interested in areas around social media and ethics, teacher identity, teacher neutrality and multicultural education policy.  She works with the Define the Line team as a research assistant, helping to create resource guides for educators and examining how implications of cyberbullying, social media and youth development result in educational and legal policy changes.
Laura Crestohl is a 3rd-year student at McGill University's Faculty of Law. She holds a Bachelor of Arts in Communication Studies from Concordia University, as well as a Master of Arts degree in Media Studies from the New School in New York City. Her research interests include the intersection of culture, technology and the law, including intellectual property, privacy, and liability issues. Laura has worked as a teaching assistant, film producer, and as a social media manager. She conducts legal research for the Define the Line team, as well as manages DTL's social media accounts.
Ashley DeMartini came to DTL by her shared interests in multicultural education, popular culture and media. She is DTL's Administrative Assistant. Ashley began her doctorate program at McGill University in September 2013. Her current research interests concern human rights education and teacher professional development.
Yanick Touchette is currently a Masters of Political Science candidate at Université de Montréal. His research interests are focused on International Political Economy, International Environmental Relations and voting behaviour. He holds a CEGEP degree in journalism, which brought him to Chile in 2010 for a 3-month internship as a daily news and politics journalist. He completed his B.A. Honours in International Development Studies at McGill University in 2011. Now a Research Assistant at Define the Line since March 2012, his main area of focus is new cyberbullying legislation being drafted across Canada at the provincial level.
Azrah Talib worked as a translator for Define the Line. She is a graduate from College Charlemagne and has been given an Excellency Trophy on behalf of her project on Pluralism, 3 simplified courses for young children. Azrah has been working with the Define the Line since summer 2012 by helping with the French version of the website as well as making contacts with the youth for the surveys. Since 2013, she is working as research assistant focusing on articles concerning cyberbullying news and educational projects. Her principal interests are children, law and society issues. She will be graduating from CEGEP in 2014.
Nima Naimi is a legal research assistant and the marketing coordinator for Define the Line. He and holds a B.Com from McGill, an L.L.B. from UQÀM and is currently enrolled at the École du Barreau du Québec. He has been involved with Define The Line since its inception and has done legal research in the Cyberbullying field for the past 6 years. He has presented his research at conferences in North America and Europe, including the World Council of Comparative Education Societies XIV World Congress in Istanbul, Turkey. His research centers around the civil and criminal implications of Cyberbullying around the world.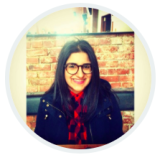 Alysha Bains is a Masters student in the Department of Integrated Studies in Education at McGill University. She obtained her undergraduate Honours degree in Communication and minor in Dialogue from Simon Fraser University. Her research interests include the intersections between education and media discourses and the implications they have within communities. Alysha has worked as a literacy programmer in East Vancouver building multimedia programs for inner city youth and has experienced the critical importance of bridging academic research to community practice. 
Past Team Members:
Professor Michael Manley-Casimir has just retired from the position of professor in the Faculty Education at Brock. He recently completed a term as director of the University's Tecumseh Centre for Aboriginal Research and Education. Beginning his career as a classroom teacher in Kelowna, BC, Professor Manley-Casimir moved into school administration first as vice-principal and then principal of a secondary school in Ashcroft, BC. He later entered graduate studies at the University of British Columbia, completing his MEd before proceeding to doctoral studies at the University of Chicago. In 1974, he joined the Faculty of Education at Simon Fraser University in British Columbia.