Our grant brings together academics from 10 universities across Canada, the U.S. and the U.K. Our academic partners include:
---
Concordia University is welcoming, engaged, and committed to innovation and excellence in education, research, creative activity and community partnerships. Within Concordia, we partner with the Faculty of Fine Arts. Dr. Sandi Curtis represents Concordia University as a co-applicant in this project. 
---
Dalhousie University is internationally known as one of North America's most welcoming universities. Founded in 1818, Dalhousie is one of Canada's oldest universities, attracting more than 18,500 students from around the world. At Dalhousie, we partner with the Schulich School of Law, the first university-based common law school in Canada. Dr. A. Wayne MacKay, Yogis & Keddy Chair in Human Rights Law, is a co-applicant on our project. 
---
Emily Carr University of Art + Design is a school of students, teachers, thinkers and makers unlike any other – at once laser-focused and infinite by practice and nature. Established in 1925, it is the only specialized, accredited, public, post-secondary university in British Columbia solely devoted to education and research in the creative sector and its associated knowledge economy. At Emily Carr, we partner with the Audain Faculty of Visual Art + Material Practice, where our co-applicant, Dr. Ruth Beer, is a professor.
---

HEC Montréal is a French-language university institution offering internationally renowned management education and research. The School has been training future managers who contribute to our society's growth and prosperity, since 1907. Within HEC, we partners with the Media hub, otherwise known as HEC Pôle médias, which has its primary mission the improvement of the quality of media management in Canada and around the world. Monsieur Sylvain LaFrance represents HEC as a co-applicant in this project. 
---

Lakehead University is a comprehensive institution, which offers a broad range of degree and diploma programs within ten faculties. At Lakehead, we partner with the Department of Graduate Studies and Research in Education, which is situated within the Faculty of Education. Dr. Pauline Sameshima, the Canada Research Chair in Arts Integrated Research, is a co-applicant within our project. 
---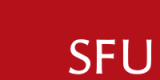 Simon Fraser University (SFU) has the vision to become Canada's most community-engaged university, promoting the intersection of innovative education, cutting-edge research and community outreach. At SFU, we partner with the School of Communication, where Dr. Stuart Poyntz, our co-applicant and project lead for Project C: Role of News and Social Media, is located. 
---
The University of Central Lancashire (UCLan) in Preston was founded in 1828 as the Institution for the Diffusion of Knowledge. 'Ex solo ad solem', or in translation, 'From the Earth to the Sun', has been its motto ever since – helping people from all walks of life to make the most of their potential is what UCLan's all about. At UCLan, we partner with the School of Social Work, Care and Community, a world-class provider of innovative, real-world education and research that is underpinned by a commitment to social justice. Dr. Khatidja Chantler represents UCLan as a co-applicant and project lead for Project A: Role of Universities. 
---
Located in the eastern Greater Toronto Area, the University of Ontario Institute of Technology (UOIT) has grown out of a bold, ambitious vision: to take on the grand challenges we face as a society, and find solutions to meet and exceed tomorrow's needs. Our partners within UOIT are based in the Faculty of Social Science and Humanities (FSSH). FSSH promotes social justice through an interdisciplinary approach to community outreach, research, and teaching. Dr. Leigh Harkins is the co-applicant on this project. 
---
The University of Ottawa is the largest bilingual (English-French) university in the world. Located at the heart of Canada's capital, it has ready access to the great institutions of Canada. Its advances in social sciences, health, science and the humanities make uOttawa a unique place to learn, grow and excel. At uOttawa, we partner with the Faculty of Law - Common Law Section and the Department of Criminology located within the Faculty of Social Sciences. Co-applicants from uOttawa include Dr. Jane Bailey and Dr. Valerie Steeves. 
---
Founded in 1827, the University of Toronto has evolved into Canada's leading institution of learning, discovery and knowledge creation. The University of Toronto is proud to be one of the world's top research-intensive universities, driven to invent and innovate. At the University of Toronto, we partner with the Factor-Inwentash Faculty of Social Work (FIFSW), which is committed to educating and developing professionals who have the capacity to engage in and influence our changing world through social work practice, policy and research. Dr. Faye Mishna from FIFSW is a co-applicant on our project. 
---