Google Code for Remarketing Tag - Bloom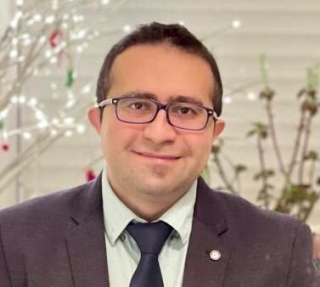 Degrees and Certifications
PhD in Computer Science
Academic Unit
CPD Non-Credit
Biography
Mehdi Zadeh is a data scientist with hands-on experience in applied machine learning, big data framework and cloud computing in industrial and business levels.
In October 2015, he obtained his PhD Degree in computer science, with special focus on machine learning from Concordia University, Montréal, Québec, Canada. The subject of his dissertation is "Automatic Segmentation and Classification of Red and White Blood cells in Thin Blood Smear Image Slides".
Currently (Nov 2022 - To Date), he works at Billtrust Group in New Jersey, USA (working remotely from Québec, Canada) as a senior data scientist on research and development jobs for financial applications and suppliers/buyers clients which are dealing with Big Data Processing.
Furthermore, he has a solid teaching experience in a variety of settings. He has tangible experience incorporating industrial and innovative projects into his classrooms and wants to integrate business projects into his applied course plans.
He believes that his industrial experience, passion, and teaching experience have led him to be a compassionate, enthusiastic teacher who will make a positive contribution to the course. Mehdi works always on cutting-edge topics and he is a life-long learner and has a keen interest in sharing his knowledge and experience through teaching regular courses and intensive workshops.
His particular teaching interest lies in the area of Applied Machine Learning, Image Processing, Text Mining, Big Data Frameworks, and Cloud Computing (AWS in particular).
He as a data science instructor can be reached at mehdi.habibzadehmotlagh [at] mcgill.ca and also LinkedIn: https://www.linkedin.com/in/mehdihabibzadeh/
Courses taught: