News
Vijaya Raghavan recognized for his international work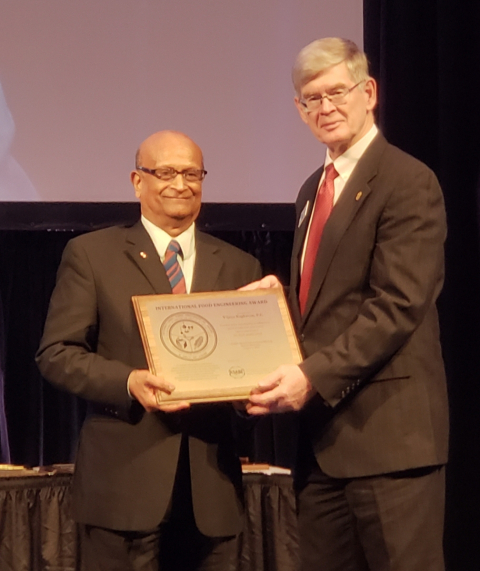 Congratulations to James McGill Professor Vijaya Raghavan, Bioresource Engineering, who is the 2018 recipient of the American Society of Agricultural and Biological Engineers' (ASABE) International Food Engineering Award. This award recognizes Raghavan's dedication to promoting agricultural and biological engineering internationally.
Part of the citation reads:
Raghavan has dedicated his career to the promotion of agricultural and biological engineering at national and international levels through his role as a university professor and educator, a reserach scientist, and a professional member of the ASABE. Since the 1980s he has been heavily involved in international development projects in India, China and sub-Saharan Africa on food process engineering and post-harvest management of food commodities. He also manages an appropriate scale mechanization project on millet processing for the promotion of millet grain production and consumption in India, as well as a project on the storage and processing of rice in Nigeria and Benin to address post-harvest losses.