News
Aziz Choudry was interviewed by Erika Massoud for Notes From The Field, on behalf of the Canadian Association for Refugee and Forced Migration Studies (CARFMS), for an article titled "The Perils of 'Dropping Knowledge'".
"Understanding and (re)learning the histories of movements and how certain issues have become disconnected can further reveal how academia has influenced activism and vice versa," writes Massoud in part. Please click here to read the article. 
Notes From The Field is a blog based on a conversation between a student and a more established researcher in refugee and force migration studies. The unifying thread connecting them is a focus on recent developments in research, law, policy, and approaches within Canada to issues of asylum, borders, and immigration. 
Aziz Choudry is Associate Professor in the Department of Integrated Studies in Education at McGill University and a visiting professor at the Faculty of Education, University of Johannesburg, where he is affiliated to the Centre for Education Rights and Transformation. He is author or co-author of several books including Learning Activism: The Intellectual Life of Contemporary Social Movements (University of Toronto Press, 2015), and co-editor of Learning from the Ground Up: Global Perspectives on Social Movements and Knowledge Production (Palgrave Macmillan, 2010), Just Work? Migrant Workers' Struggles Today (Pluto Press, 2015) Unfree Labour? Struggles of Migrant and Immigrant Workers in Canada (2016, PM Press), and Reflections on Knowledge, Learning and Social Movements: History's Schools (Routledge, 2017). Choudry serves on the boards of the Immigrant Workers Centre, Montreal and the Global Justice Ecology Project.
Erika Massoud is a Master's student in the Erasmus Mundus joint-degree program in Migration & Intercultural Relations (EMMIR). Her thesis focuses on anti-colonial, migrant justice activism and indigenous solidarity movements. She also works as the Communications & Mobilization Coordinator at Canadian Roots Exchange and sits on the board of the World University Service of Canada (WUSC).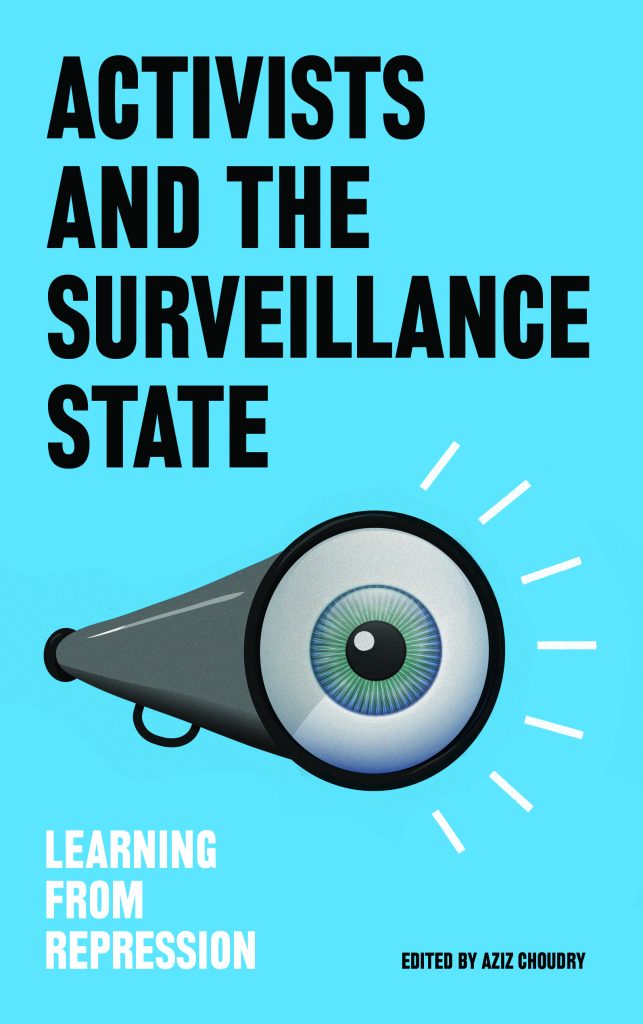 (Photo: Aziz Choudry's upcoming edited publication, Activists and the Surveillance State: Learning from Repression)
---
By Stephen Lalla, Communications, McGill Faculty of Education

[Faculty of Education NEWS]  [Faculty of Education EVENTS]  
---
By stephen.lalla [at] mcgill.ca (Stephen Lalla), Communications, McGill Faculty of Education

[Faculty of Education NEWS]  [Faculty of Education EVENTS]