News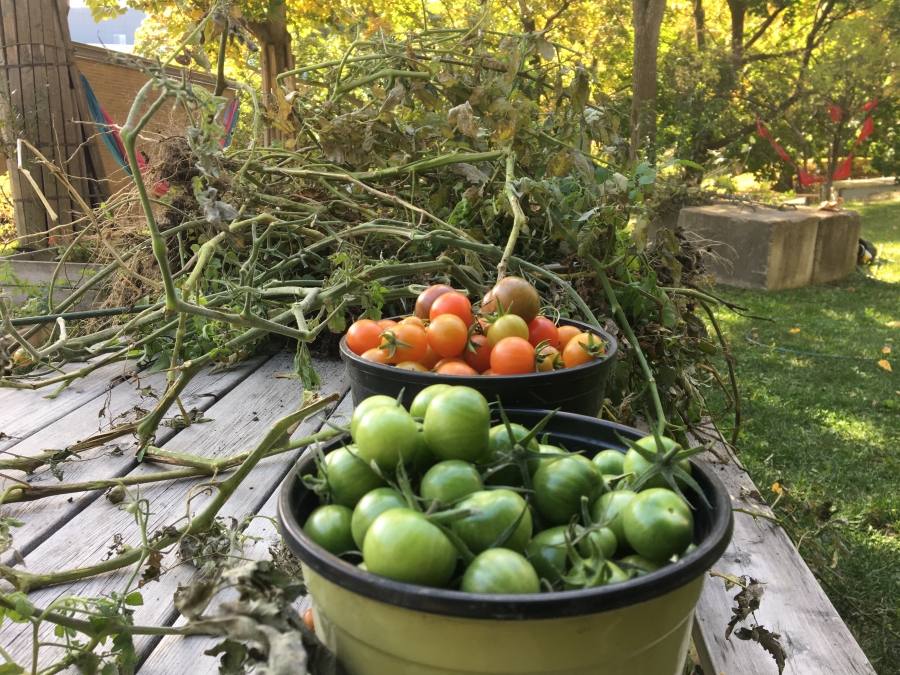 The Faculty of Education's community garden has launched a website: www.mcgill.ca/garden. The Faculty of Education community garden is located north of Coach House (3715 Peel) and between the streets of Peel and McTavish. For the past few years the garden team have been working on physically expanding the gardens and growing various kinds of produce and flowers used pedagogically in a range of educational contexts.
Moving into their fourth summer, the garden team is pleased to announce that their website is now live. The website was created by multitalented DISE doctoral student, artist, community garden coordinator and hammock specialist Jayne Malenfant. Moving into this summer, the garden team is hoping for another productive year of growing, harvesting and connecting with schools and organizations within the community.
The garden's past and ongoing work has focused on building effective and reciprocal community partnerships through gardening with organizations like the Benedict Labre House and Maison des Jeunes de la Côte-des-Neiges. To check out information about the team's work and how you might get involved, please navigate to the website and feel free to contact Project Manager mitchell.mclarnon [at] mcgill.ca (Mitchell McLarnon) or Community Garden Coordinator mitchell.mclarnon [at] mcgill.ca (Jayne Malenfant).
The Faculty of Education garden is located on unceded Indigenous lands. The Kanien'kehá:ka Nation is recognized as the custodians of the lands and waters on which we garden. Tiohtiá:ke/Montreal is historically known as a gathering place for many First Nations. Today, it is home to a diverse population of Indigenous and other peoples. We respect the continued connections with the past, present and future in our ongoing relationships with Indigenous and other peoples within the Montreal community.
Contact Information
Email:
mitchell.mclarnon

[at]

mcgill.ca