Event
Vision Boarding Workshop
Tuesday,
March
28,
2023
14:00
to
15:00
Art Hive, Room 3001, Brown Student Services Building 3600 McTavish, CA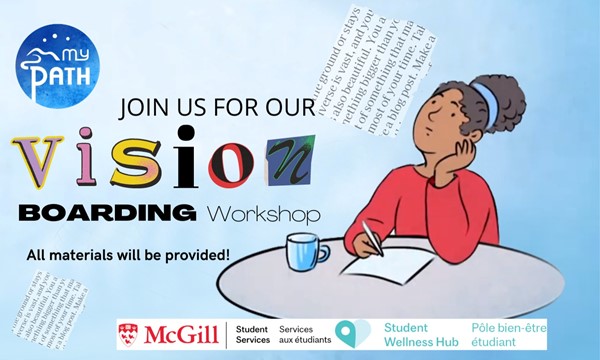 Come join us in this hands-on crafty workshop where you will brainstorm vision statement and use collaging to make a vision board of your goals and aspirations for the year.
This workshop is ideal for graduate students who are interested in goal-setting and planning. Developed by myPath (a program designed by GPS to help students with planning their futures), this workshop will help you to come up with a vision statement that can be used to inspire an Individual Development Plan (IDP).
Join us from 2pm to 3:30pm at the McGill Art Hive (room 3001, 3600 McTavish) on February 28th or March 28th. 
All materials will be provided.
Register here: Vision Boarding | myPath - McGill University