Event
From Training to Data-Driven Decision-Making: CAnD3 Alumni Showcase
Wednesday,
September
6,
2023
12:30
to
13:30
For this inaugural session of the 2023-2024 Population Analytics in an Aging Society Training Program, we will hear from four CAnD3 alumni. The main objective of the CAnD3 Training Program is to upskill Fellows' abilities in population data science and computational population social science so that they can support and make evidence-informed decisions in their respective fields. The Alumni featured in this session will speak on their CAnD3 experience and how they have applied the skills gained from the program to contribute to data-driven decision-making in academia and in the private and public sectors. 
---
Itinerary 
12:30 - 12:35 | Welcome and introductions
12:35 - 13:15 | Panel session  
13:15 - 13:25 | Moderated Q&A session 
13:25 - 13:30 | Closing and upcoming sessions 
Location
This is an online webinar hosted on Zoom. To receive details to enter the event, please register.  
---
Featured CAnD3 Alumni 
Clara Bolster-Foucault
2021-2022 CAnD3 Alum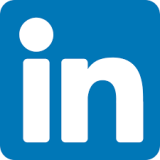 Clara is a PhD candidate in Epidemiology at McGill University and a Research Fellow at the SE Research Centre. Clara's doctoral research examines intersectional social inequalities in aging in place in Quebec and explores the role of access to primary care and social support in shaping these inequalities. At the SE Research Centre, Clara develops a methodology to evaluate the alignment between the classification system for care and health human resource needs of older adults in traditional home care and newer care approaches being used in transitional care programs. Clara's research interests lie at the intersection of social epidemiology and health equity, with a particular focus on understanding how health systems and policies influence the health of marginalized populations. Her professional goal is to contribute to the design, implementation, and evaluation of evidence-informed health and social policies.
---
Tyler Bruefach
2021-2022 CAnD3 Alum
Tyler Bruefach earned his doctorate in Sociology at Florida State University and currently works as a data scientist for Knowli Data Science. Through his work with Knowli and in collaboration with Florida State University, Tyler aims to improve how we use data to inform decisions within organizations and institutions. With Knowli Data Science, Tyler has collaborated with organizations from various sectors to 1) leverage empirical data in their decision-making process; and 2) improve the systems through which they can interpret these data. Some of the organizations Tyler has collaborated with include government agencies on the local and state level, hospital systems, and local nonprofits.

Tyler's academic research examines how early life experiences, statuses, and resources shape health and well-being over the life course. His recent work highlights the pathways through which early-life circumstances shape future health and well-being, including childhood socioeconomic (dis)advantage, education, and disability.
---
Sakeef Karim
2020-2021 CAnD3 Alum 
Sakeef Karim is a SSHRC Postdoctoral Fellow at New York University. He completed a PhD in Sociology at McGill University, an MA in Sociology at McMaster University, and an HBSc in Psychology at the University of Toronto. As a researcher, Sakeef relies on a range of quantitative and computational instruments to study social, political and cultural phenomena in comparative perspective. These phenomena include, but are not limited to, ethnic identification and cultural transmission among immigrants and the links between democracy, populism and nationalism in the modern world. Sakeef is also a Data Science Instructor at CAnD3, and facilitates the quantitative skills-building modules of the Population Analytics in an Aging Society Training Program. 
---
Julia Nakamura 
2021-2022 CAnD3 Alum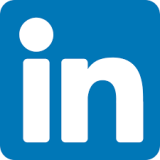 Julia Nakamura is a first-year doctoral student in the Health Psychology program at the University of British Columbia. She received her Master's in Health Psychology from the University of British Columbia in 2022, and her Bachelor of Science in Psychobiology (minor Gerontology) from the University of California, Los Angeles in 2020. Julia's overarching goal is to build a program of research that informs policy and intervention work to improve the psychological, behavioral, and physical health and well-being of our rapidly aging population. She integrates theories and perspectives from health psychology, epidemiology, gerontology, biostatistics, and translational science to identify, understand, and intervene upon the dimensions of psychological well-being (e.g., purpose in life) and prosocial behaviors (e.g., volunteering) that reduce the risk of age-related physical health conditions.
---
What are Connect2Learn's?
Our Connect2Learn series is designed to facilitate interdisciplinary and intersectoral learning and exchange among all CAnD3 members, including researchers from population research fields in universities in Canada, the U.S., the U.K., and Germany, Canadian partners from the public, private and not-for-profit sectors, and CAnD3 Fellows.
---
CAnD3 Newsletters
Sign up for our newsletter to keep up to date with CAnD3 events.