Event
Take Your Written French to the Next Level: Information Session
Thursday,
September
22,
2022
12:30
to
13:30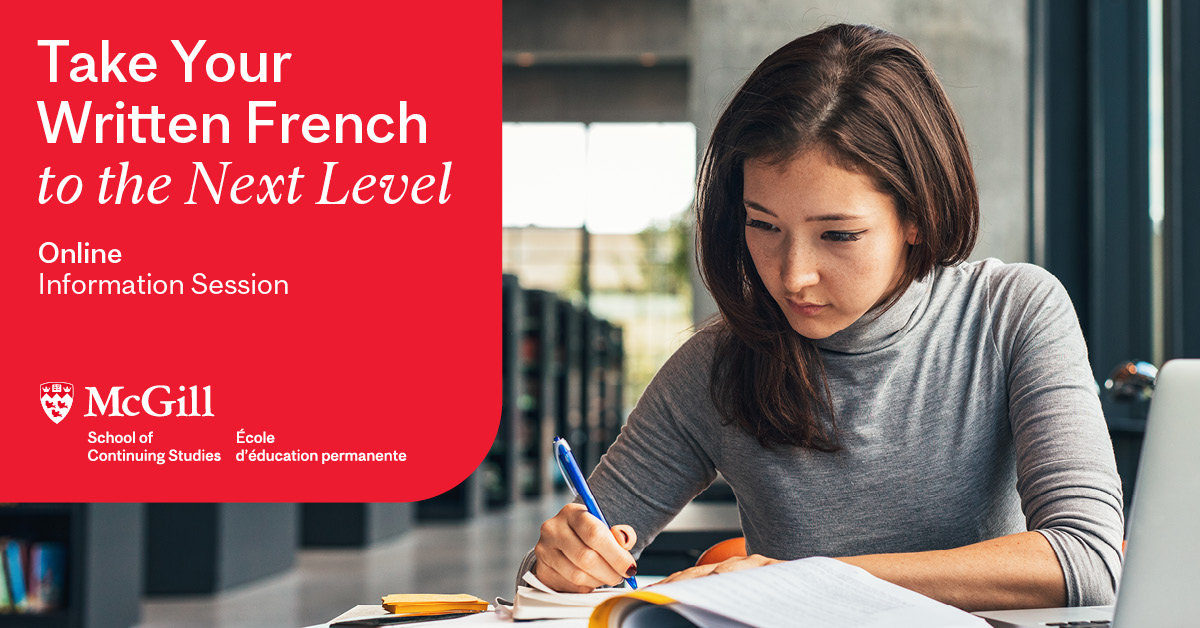 Want to improve your French writing skills? Do you tend to second-guess yourself when writing emails, reports and other important documents for work?

If you want to be a strong writer in French, you will of course need to master French grammar and vocabulary, but that's just the start. You will also need to know how to adopt the proper style and tone, which expressions to use and how to adapt your message to the type of professional text you're writing.

Join us for "Take Your French to the Next Level," a free information session about everything you'll learn in our Written French for Workplace Communication program.

Program coordinator Isabelle Aubouy will talk about:
Program features
Flexible schedule
How the courses work
Program levels and classes
Placement tests
Fees
This information session will be held in French. Attendees will be able to ask questions in either French or English.