Event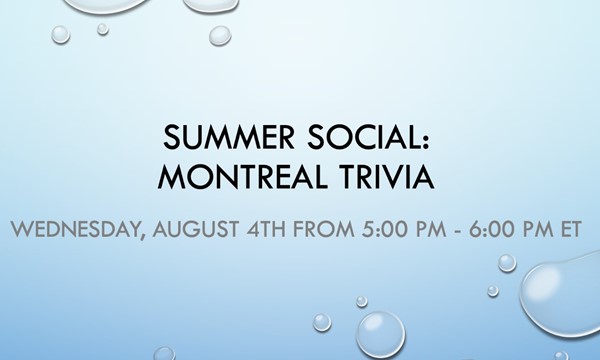 Registration for Online Summer Social: Montreal Trivia August 4
Join our Brand-New Online Summer Social Trivia Night on Wednesday, August 4th from 5:00 pm - 6:00 pm approximately. It will take around 45 minutes + chatting at the end if you'd like to.
* Please note: The times indicated are in Eastern Time (ET).  You can use this online Time Zone Converter to find the equivalent time in your time zone.
Online Event Instructions
A Zoom link will be sent a day prior to the event.