Event
Roddick Gates, 15a Sherbrooke St W, Montreal, CA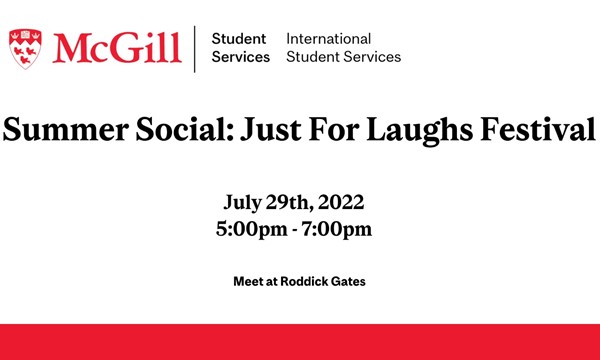 What could be a better way of bonding with other people than sharing a few hearty laughs and having a good time with fellow university students at the world's largest international comedy festival? 
Come join ISS to meet other international students and make some hilarious memories! 
A reminder email will be sent to you with all the details a day before.
PLEASE NOTE: We will cancel the event the day prior if rain is forecasted and if Covid-19 restrictions are renewed.