Event
Summer Social: First Fridays Food Fest
Friday,
June
2,
2023
18:00
to
20:00
Roddick Gates, 15a Sherbrooke St W, Montreal, CA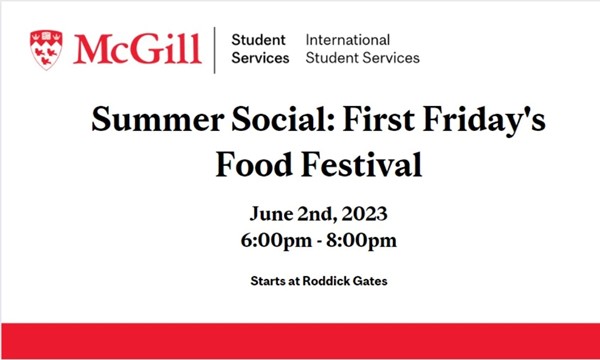 Want to explore the Food Truck scene in Montreal? Join us for the First Fridays Food Fest where we visit the Location TBD and try out the street food based on a theme.
We all love Fridays, don't we? Come celebrate the first Friday of June 2023 with ISS!
All you need is good walking shoes and a curiosity to explore Montreal beyond the McGill bubble.
Optional: Students are invited to bring approximately $20 to buy items from the food truck.