Event
Share your Sketch: The De-Stress + Sketch Meet-up
Thursday,
June
16,
2022
13:00
to
14:00
McLennan Library Building
Innovation Commons A, McLennan-Redpath Library Complex, 3459 rue McTavish, Montreal, QC, H3A 0C9, CA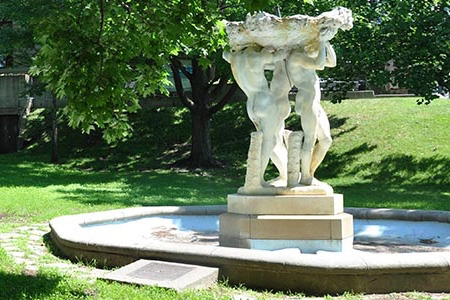 Since Spring 2020, the McGill Visual Arts Collection has been holding their weekly De-Stress + Sketch series online. Every week for 111 weeks, we've shared an artwork from the collection, and participants have sketched it at home and shared it back with us. As McGill is now back on campus full-time, we invite you to join us in person for an informal meet and greet to conclude what has been a truly inspiring series.
Meet the VAC team and fellow De-Stress + Sketch participants on Thursday, June 16th at 1 pm at the Friendship Fountain on McGill's downtown campus. This marble statue, nicknamed the "3 Bares," is located on the West side of the main drive in front of the Arts Building. Don't forget to bring your sketch to share!
Note: New location! Due to a forecast of rain we will be meeting in the McLennan Library Building, Innovation Commons A.
Please RSVP to let us know you are coming.