Event
Brown Student Services
3600 rue McTavish, Montreal, QC, H3A 0G3, CA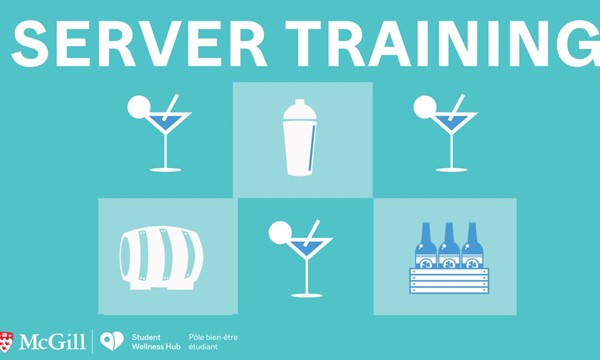 The Server Training Program educates student alcohol providers about their legal responsibilities as servers and provides practical methods for ensuring responsible consumption. This is facilitated by the Hub Peer Supporters and prioritizes the following objectives:                                                
promoting responsible alcohol practices in general;
increasing the participants' understanding of campus policies and regulations;
encouraging an attitude that places, as priority, the well-being, health, security and safety of everyone;
increasing participants' awareness of civil liability to individuals and the university in relation to alcohol sales and service; and
increasing the participant's understanding of the liquor laws in Quebec and related regulations.
Please register 24 hours prior to the start time of the workshop.