Event
Leacock Building and ARTS 150 (McCall MacBain Arts Building), 853 Sherbrooke St W, Montreal, Quebec H3A 2A7, CA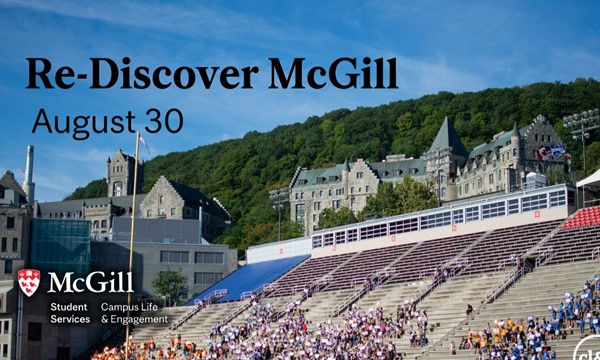 Looking to enhance your McGill learning experience this year? Back on campus and interested in developing new skills? Come and talk to various groups and services that have great offerings for you to consider during your time at McGill.


Groups and Services present include:
Career Planning Service
Arts Internship Office, Arts Faculty
Branches - McGill's Community Outreach Program at Enrolment Services
Centre d'action bénévole de Montréal
LICM - Legal Information Clinic at McGill
Campus Life & Engagement
Centre d'enseignement en francais
McGill Abroad
McGill Engine Centre, Engineering Faculty
McGill Office of Religious and Spiritual Life and more!