Event
Pre-Arrival Webinar: Bringing Families to Canada
Tuesday,
October
3,
2023
10:00
to
11:30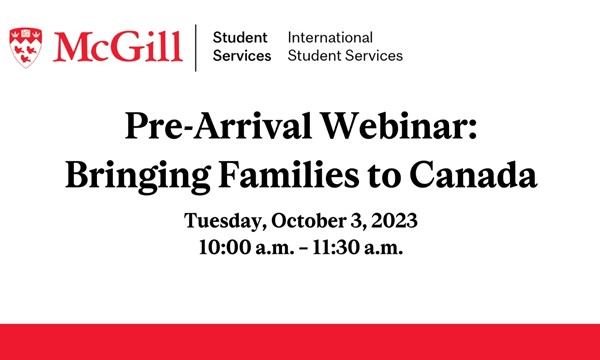 Discuss what factors to consider when deciding if and when to bring your spouse and/or children and what they will be able to do.
Get information about daycares, schools, housing for families, and other community-related topics.
This webinar will take place: Tuesday, October 3, 2023 10:00 a.m. – 11:30 a.m
*To find out the equivalent time in other time zones, you can use this time zone converter.
Online Event Instructions
Microsoft Teams