Event
Online - (ION) Internship CV Writing Workshop
Thursday,
January
13,
2022
13:30
to
14:30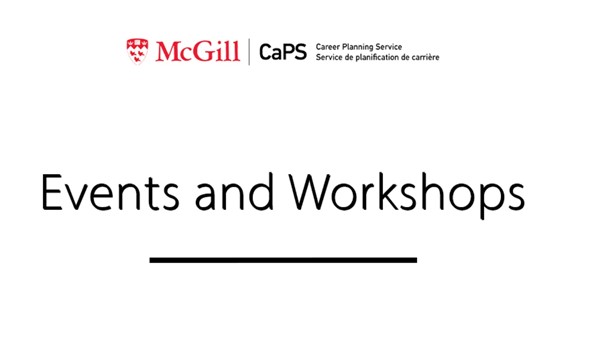 This workshop is presented by CaPS and the Internship Offices Network Are you thinking of applying for an internship? Come and learn how to write a great CV! This interactive course will be facilitated by two CaPS Career Advisors! Feel free to come with questions about your CV!
Learning Outcomes:
Understand expectations around the format and purpose of CVs
Identify strategies for customizing your application to specific internships
Articulate your skills and accomplishments within the CV

RSVP through myFuture
Online Event Instructions
The Zoom meeting link will be sent to all registrants in advance of the course start time. All confirmed attendees will receive a copy of the slides directly following the course. Please note that these sessions may be recorded. To qualify for CCR recognition, you must register for and sign into the online zoom event using your McGill email address.