Event
Online - Crash Course for CVs and Cover Letters
Thursday,
September
9,
2021
14:00
to
15:00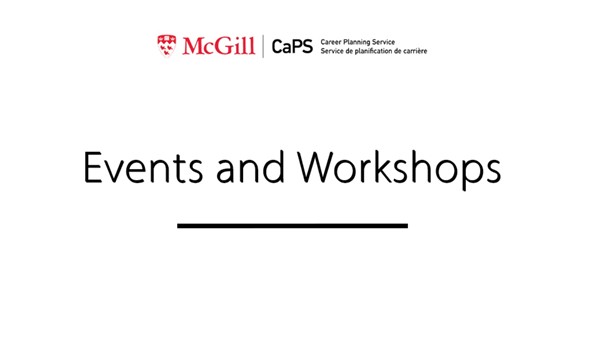 September 9, 2021
2:00 pm - 3:00 pm
Register through myFuture
Empower your job or internship search with outstanding applications. We will share tips, advice and insight to make sure your CV and cover letter tell your story and highlight your skills, experience and unique value to an employer.
By attending this course, you will be able to:
Understand expectations around the format and purpose of CVs and cover letters
Identify strategies for customizing application materials to specific jobs
Articulate skills and accomplishments within the CV and cover letter
Online Event Instructions
The Zoom meeting link will be sent to all registrants in advance of the course start time. All confirmed attendees will receive a copy of the slides directly following the course. Please note that these sessions may be recorded. To qualify for CCR recognition, you must register for and sign into the online zoom event using your McGill email address.