Event
Navigating Wellness
Thursday,
March
30,
2023
14:00
to
15:30
Douglas Hospital, Bowerman Dobell building, 6875 Boulevard Lasalle B-1127, Verdun, Quebec, CA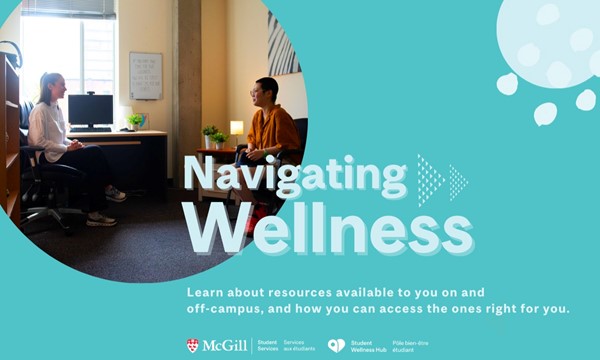 Workshops open to all graduate students in the Faculty of Medicine and Health Sciences pursuing academic programs. 
Attend the workshop in person at your clinical site (Douglas Hospital).
Students in professional programs (e.g. Medicine, Nursing, PT/OT) are welcome to attend to learn about resources available at the Student Wellness Hub, but are directed to the Well Office, or to the Student Wellness Hub counseling service for 1-1 support.
Please register 24 hours prior to the start of the workshop.