Event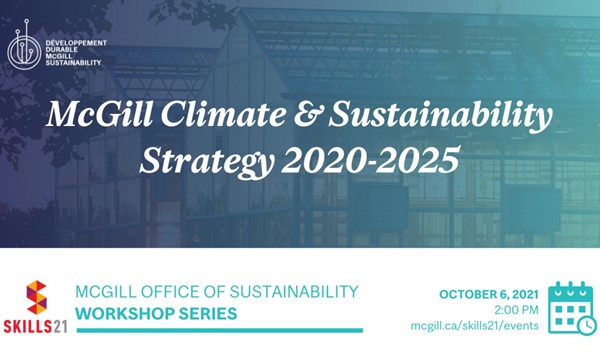 This session will dive into McGill's three long-term targets, as well as short-term goals set to be achieved in the next five years. Participants will also learn about the consultation process that informed the content of the strategy, as well as key monitoring and implementation tools.
Online Event Instructions
This workshop will take place on Zoom. A link will be sent to participants in advance of the workshop.