Event
Masters Support Group
Tuesday,
July
25,
2023
15:30
to
16:30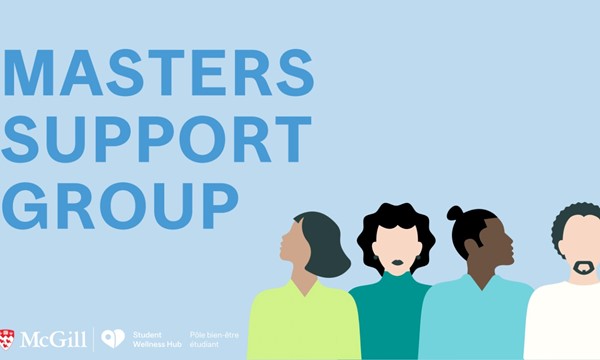 Do you find it challenging to balance your academics with other aspects of your life? Do you sometimes feel isolated from others in your program? Do you at times struggle to retain your focus and motivation? Join the master's support group for ideas, encouragement, and a sense of connectedness.
Please register 24 hours prior to the start time of the group to receive the invitation to the online meeting.
All Wellness Hub events are made available only to McGill students who have registered. To keep our virtual space safe, please do not allow any other person to access your registration information. By choosing to participate, you consent that your name (or preferred name), image and voice may be shared with other participants.