Event
Lunch and Learn at MORSL: How to Translate Values into Action
Tuesday,
February
7,
2023
12:00
to
13:00
MORSL, 3610 Rue McTavish 36-2, Montreal, Quebec, CA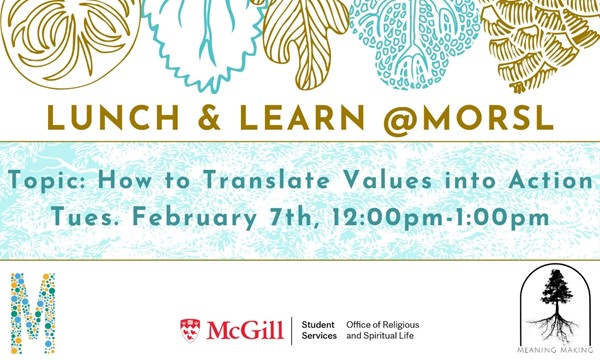 What do you value and how do you express your values? How can you live a life that is closer to your values? The larger goal of translating values into actions is to live a purposeful, intentional life that is guided by deep feelings or convictions. For more on how to translate your values into action, join MORSL as we seek to explore various strategies.
This  workshop will be held at MORSL, (office 36-2) 3610 McTavish St. This workshop is the second in a series of six topics. Please register separately for each one.