Event
Let's Talk About Sex Drop-in
Tuesday,
February
7,
2023
13:30
to
15:00
Brown Student Services
3600 rue McTavish, Montreal, QC, H3A 0G3, CA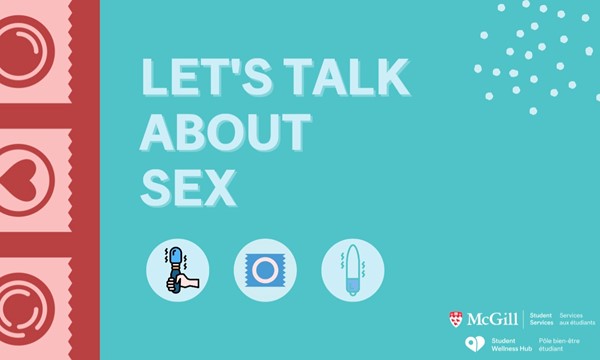 Whether you are straight, queer, or questioning, sexually experienced or not, the topic of sexuality can make you curious, embarrassed and even laugh! These drop-in meetings are a place to address your concerns and questions regarding sexuality in a fun and respectful way with a Sexologist and other McGill Students. A variety of different themes can be explored: relationships, sexual health, desire, values, socio-sexual norms, sexual pleasure, identity, eroticism, body image, etc.
Please register 24 hours before the start of the workshop.