Event
Let's Get Started for Students in Arts & Science
Monday,
February
13,
2023
10:00
to
10:30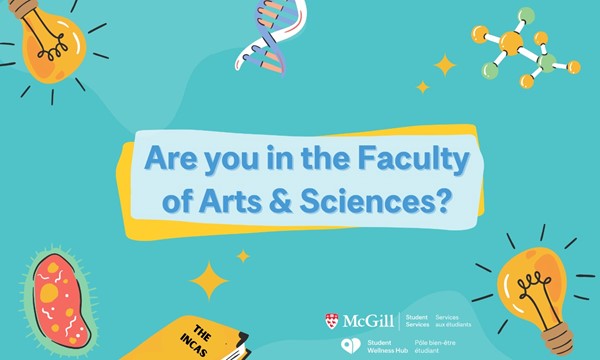 One of the best ways to build motivation is by getting started. Start your week strong by joining a 30-minute "plan your week" session on Monday mornings. It is an opportunity to set your intentions, boost motivation, troubleshoot challenges, and connect with other Arts and Science students. Co-facilitated by your Local Wellness Advisors in Arts and Science, Bianca and Fanny.
Please register 24 hours prior to the start time of the workshop to receive the invitation to the online meeting.
 All Wellness Hub events are made available only to McGill students who have registered. To keep our virtual space safe, please do not allow any other person to access your registration information. By choosing to participate, you consent that your name (or preferred name), image and voice may be shared with other participants.