Event
Leading Sustainable Projects at McGill
Friday,
October
21,
2022
11:00
to
12:00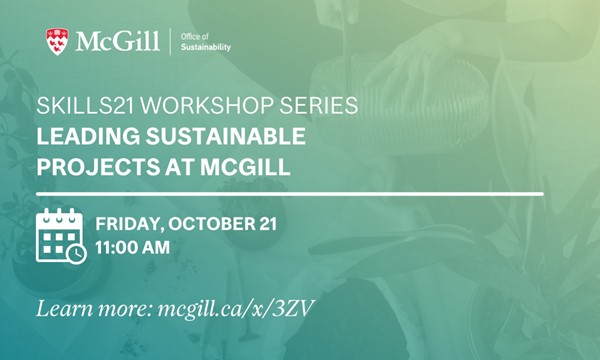 In this one-hour workshop, participants will learn basic tools to start their own sustainability initiatives, with the support of the Sustainability Projects Fund (SPF).
Online Event Instructions
This workshop will take place on Zoom. A link will be sent to participants in advance of the workshop.