Event
Leadership DIY Drop-In - In Person
Friday,
February
10,
2023
10:00
to
12:00
Brown Student Services
3600 rue McTavish, Montreal, QC, H3A 0G3, CA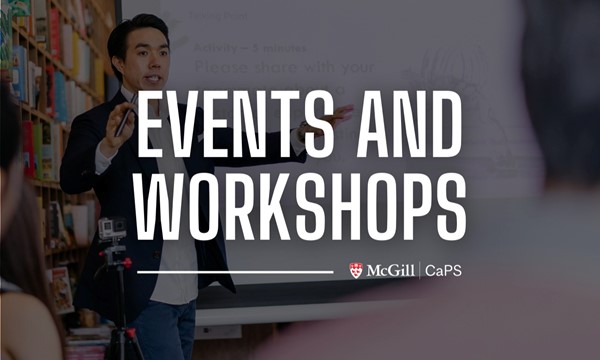 The best leaders are learners - we are here to support YOU in your leadership journey!
Students have many opportunities to develop and apply new professional skills as they step into various leadership/team/group roles throughout their degrees at McGill AND these will be needed when they find themselves in leadership roles in their careers and communities. Drop In to find ways you can grow and be more effective in group projects, public speaking, handle conflict proactively and more!
Note: practical tools, resources, good conversation and networking will be available along with a warm beverage!
RSVP through myFuture.