Event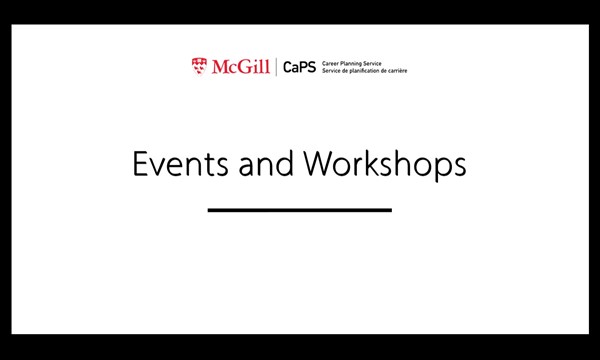 Register via myFuture.
Register for a same-day advising appointment to get a quick answer to a career-related question or have a speedy 1-on-1 review of your CV/CL by a CaPS Advisor. Students will join the Zoom call waiting room and be seen on a first-come-first-served basis. Make sure you have your documents ready to go!
Same day sessions are available Monday, Wednesday, and Friday in the morning and afternoon.
Sessions last up to 15 minutes.
There are a limited number of sessions available each day.
Note: No personal statements will be reviewed during same day advising. You must book a separate appointment for personal statements by sending an email to careers.caps [at] mcgill.ca
Online Event Instructions
The Zoom meeting link will be sent to all registrants in advance of the course start time. You will need to sign-in to the event using your McGill email address.