Event
Graduate Orientation: Fellowship Info Session FRQ-NT
Monday,
August
22,
2022
11:45
to
13:00
Leacock 232 - Leacock Building, 855 Sherbrooke St W, Montreal, Quebec H3A 2T7, CA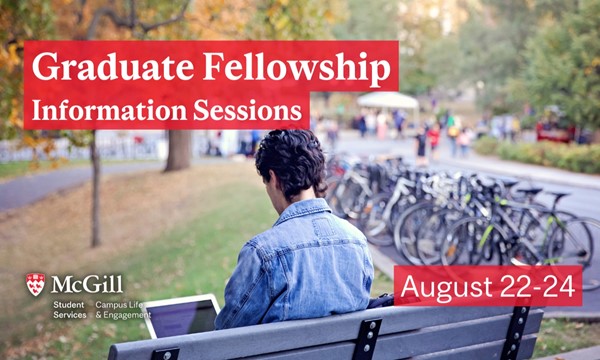 Looking for money to fund your graduate studies? Join us for the Graduate Fellowships Info Sessions. As a graduate student, you can apply for a fellowship to receive government funding for one or multiple years of your degree! Fellowship sessions are offered by McGill professors who have reviewed applications for the respective funding agency at the federal or provincial level, and by graduate students who have received the respective fellowship. In these interactive panel sessions, information and tips are provided to help you write a winning fellowship application. Participants will have the opportunity to ask questions about required document, content and writing format, what to include in the CV, and more! Please come ready with your questions!
Please note: The FRQ-NT (Fonds de recherche du Québec – Nature et technologies) fellowships are open to students whose research is in the Natural Sciences and Engineering. Make sure to also attend the NSERC (Natural Science and Engineering Research Council of Canada) Fellowship session!