Event
Feldenkrais for Schulich Students
Tuesday,
December
5,
2023
18:30
to
19:20
Elizabeth Wirth Music Building
527 rue Sherbrooke Ouest, Montreal, QC, H3A 1E3, CA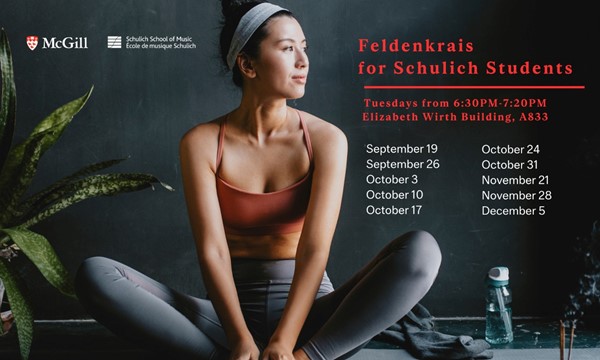 Feldenkrais lessons help reduce tension and effort, overcome and prevent performance-related injuries, and bring relief from aches and pains. They also provide enhanced coordination and increased quality of movement and attention. Musicians can greatly benefit from learning to use their body with precision, ease and efficiency. Registration not required.