Event
Early Career Chronicles Networking Event with BA Young Alumni - In Person
Wednesday,
February
8,
2023
17:00
to
18:30
Brown Student Services
3600 rue McTavish, Montreal, QC, H3A 0G3, CA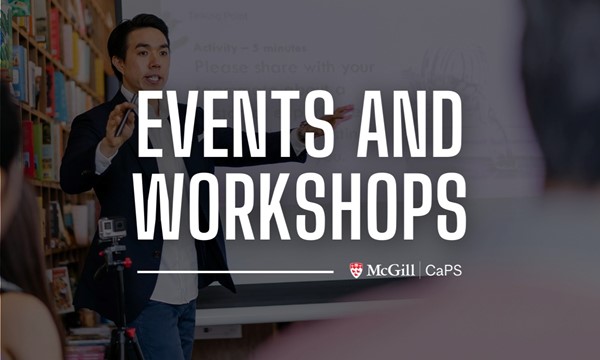 Are you finishing up your BA and looking ahead to graduation? Join us for our closing event of WYBA, a networking evening with young McGill alumni focused on the transition from school to work, post-graduation job search etc.
Recent McGill Alumni will attend to share their valuable insights with students in a Speed Mentoring Event, providing students with the chance to meet and talk with professionals from a diverse range of fields who have used their BAs as a springboard to launch their careers. Hearing about the routes that others have taken can be helpful to a student contemplating their own career options.
RSVP through myFuture.