Event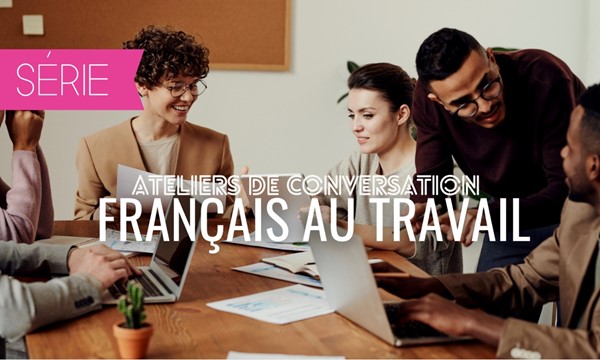 *For intermediate and advanced levels
*To receive recognition on the co-curricular record for participating, students must attend at least 2 out of 8 conversation workshops.
Mener des discussions en français lors de la première semaine de travail vous rend nerveux.se ? Vous savez quoi dire en anglais, mais avez du mal à trouver les mots en français ? Pratiquons ensemble lors de mises en situation typiques de la première semaine de travail. Comment se présenter ? Comment demander de l'aide à ses collègues ? Que répondre quand votre superviseur.e. vous demande comment s'est passée la première journée ? Après cet atelier, vous vous sentirez enfin prêt.e.s !
_____________________
Does the idea of speaking French at work make you nervous? Do you know what to say in English, but can't quite find the words in French? Come practise a variety of workplace scenarios that typically happen during the first week of work. We'll cover the following: how to introduce yourself, how to ask your colleagues for help, what to answer when your supervisor asks you how your first day was, etc... After this workshop, you'll feel ready to head into your first week of work in French!
Online Event Instructions
Students must register for the workshop with their McGill emails.