Event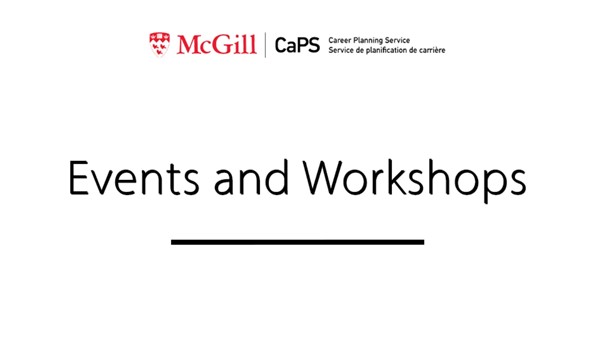 Whether you want to start your grad degree off on the right foot, preparing to apply for an academic fellowship, or finishing up your doctorate and getting ready to go on the academic market for a tenure-track position – this workshop is for you.
In this overview on building an academic cv, you will:
Learn about common components of an academic cv and career profile
How to think about creating and populating categories (and subcategories) of academic experience on your cv
Ideate on how to use your cv to help plot out your academic career development.

RSVP through myFuture
Online Event Instructions
The Zoom meeting link will be sent to all registrants in advance of the course start time. All confirmed attendees will receive a copy of the slides directly following the course. Please note that these sessions may be recorded. To qualify for CCR recognition, you must register for and sign into the online zoom event using your McGill email address.